African Bank Survival in Doubt as Billions Erased in Drop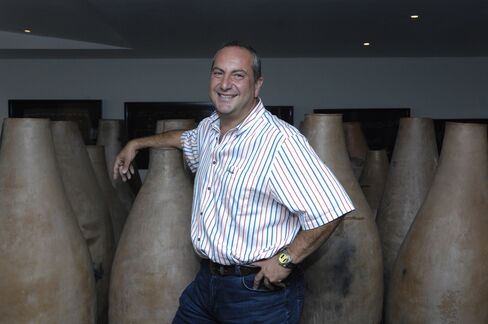 African Bank Investments Ltd., South Africa's largest unsecured loan provider, lost about 90 percent of its market value after forecasting a record loss and saying it needs to tap investors for $791 million of fresh capital.
The shares plummeted 81 percent to 51 cents as of 4:41 p.m. in Johannesburg, adding to yesterday's 61 percent drop. Coronation Fund Managers Ltd., the bank's biggest shareholder, fell as much as 6.5 percent to the lowest intraday level in five months. Capitec Bank Holdings Ltd., the bank's largest competitor in South Africa, declined as much as 2.3 percent.
African Bank is reeling after saying its chief executive officer resigned, losses would be at a record this year and it would need to tap investors for funds for the second time in less than a year. The bank's said today its unprofitable Ellerines furniture business is applying to be rescued after Abil decided to sever funding to the unit because of losses.
"There's panic in the market, but for good reason," Jean Pierre Verster of 36ONE Asset Management, which manages the equivalent of $1.1 billion, said by phone today. "Abil in its current form is unsustainable and it's not unrealistic to expect significant job losses."
Leon Kirkinis, founder and chief executive officer of Abil for the past 23 years, resigned yesterday after the company said it needs to raise as much as 8.5 billion rand ($791 million) and expects a record 7.6 billion-rand loss this year.
Bank Talks
The South African Reserve Bank is in talks with Abil, spokesman Hlengani Mathebula said by phone from Pretoria today, without giving more details. There have been "no indications that other South African banks have been affected negatively by Abil's trading update," it said in a statement yesterday.
Abil started to falter in March last year after South Africa's National Credit Regulator said it had been involved in reckless lending. That forced the bank to abandon plans to raise $300 million in foreign debt markets. Bad debt levels rose more than the bank expected as clients struggled to repay loans amid accelerating inflation and rising unemployment.
"We have repeatedly negatively surprised the market and ourselves," Nithia Nalliah, acting CEO, said in a conference call from Johannesburg yesterday.
Much of Abil's troubles stem from the purchase of furniture retailer Ellerine Holdings in 2008 for 9.2 billion rand, a move intended to help it find new clients and boost lending. After a series of write-downs and losses, which Abil had to fund by selling debt or equity because it doesn't take deposits, it planned to sell the unit.
'Chickens Roosting'
"I have no idea whether they'll survive or not, what can I can tell you is that I won't be buying any shares," Gavin Wood, chief investment officer at Kagiso Asset Management, said by phone from Cape Town yesterday. "They've been particularly risk-seeking in the last three years, verging on reckless, and I think the chickens are coming home to roost."
Abil's origins can be linked to the start of Theta Securities in South Africa in 1993. By 1999, following the acquisition of a loan book and insurance operations and a spike in bad debts, the Theta group was renamed African Bank.
African Bank will struggle to rescue its business with the share plunge showing "the market doesn't have confidence in its ability to raise capital," Piet Viljoen, founder of Regarding Capital Management, said today by phone from Cape Town. There's no liquidity in African Bank's rand bonds, he said.
Yields on African Bank's Swiss franc bonds due July 2015 jumped to a record, climbing 457 basis points to 176 percent. Abil has about 1 billion rand of debt maturing in September and almost 10 billion rand next year.
Two Outcomes
RMB Morgan Stanley analyst Greg Saffy sees only two outcomes for Abil. "The bank could be recapitalized and restructured, or funders and equity providers do not follow their rights and the equity value falls to zero," he wrote today in an e-mailed note to investors.
African Bank is meeting today with the Public Investment Corp. its second-largest shareholder and Africa's biggest fund manager with more than 1 trillion rand under management, PIC chief investment officer Dan Matjila said by phone.
"We want a better plan in changing the business model into a more fully-fledged bank with reasonable other sources of revenue and a stronger board," he said. "If we rescue, it will depend on management's plan or we'll be throwing good money after bad."
Survived Crisis
The lender, which offers loans to individuals who might not be able to obtain them from traditional banks, survived a 2002 crisis among small lenders in South Africa that caused Saambou Holdings Ltd. and Unifer Holdings Ltd. to fail. Abil bought Saambou's loan book in 2002 and boosted both profit and its share of South Africa's unsecured lending market.
Now, Ellerine and parts of the bank "might not continue to exist as going concerns," according to 36One's Verster, who said he's been shorting the stock. Apart from the immediate need to raise capital, there's a 10 billion rand net exposure to funding in the "bad" bank, meaning Abil may need more than 18.5 billion rand, he said.
African Bank said it plans to appoint new directors with the help of independent advisers. If it's unable to raise capital, Abil can reduce the size of its business and use cash and customers' loan repayments to stay afloat, Nalliah said.
African Bank declined to comment when contacted by phone today.