A New Blow in Fen-Phen Case Makes Plaintiffs' Lawyers Look Bad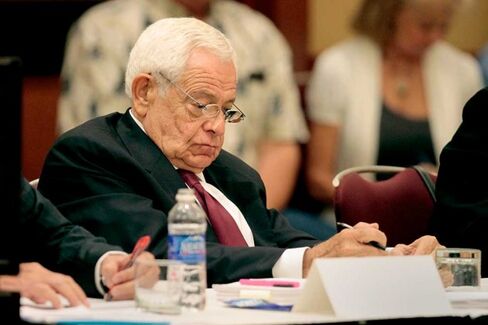 Back in the day, Stanley Chesley had few rivals as a class-action scourge of industries that ranged from pharmaceuticals to firearms. A case in Kentucky laid the plaintiffs' lawyer low, and now there's more bad news for Chesley.
A state-court judge in Boone County, Ky., has ruled that Chesley, 78, is liable for the uncollected portion of a $42 million judgment won by former diet-drug clients who claimed they were defrauded by their legal team. The ruling follows a March 2013 decision by the Kentucky Supreme Court upholding Chesley's disbarment for collecting "unreasonable" fees in the settlement of a class action originally filed in 1999 against Wyeth, now part of Pfizer.
The allegation stemmed from $20 million in fees Chesley received for his involvement in an action concerning the diet drug known as fen-phen (fenfluramine/phentermine), which was shown to cause harmful side effects. The case was settled in 2001 for $200 million. The Kentucky courts have subsequently ruled that the settlement was plundered by the plaintiffs' lawyers. Two other plaintiffs' attorneys formerly involved in the case are serving prison terms, according to the Courier-Journal in Louisville.
Chesley's Louisville attorney, Sheryl Snyder, told me via e-mail: "We are disappointed in the decision and are analyzing our procedural options in the litigation."
Why does any of this matter? From my dispatch on the Kentucky Supreme Court's decision upholding Chesley's disbarment:
"The big-time plaintiffs' bar justifies its multimillion-dollar fees by claiming to vindicate the 'little guy.' Justice ain't free, according to free-wheeling trial lawyers, and taking on (alleged) corporate villains requires heavy pecuniary incentives. Sadly, the titans of this elite segment of the bar have a tendency to flame out in spectacular bursts of greed and deceit, undercutting their claims of righteous dedication."
To persuade us of their lofty motives, the supposed crusaders have to be extra careful about following the rules. According to the Kentucky courts, Chesley wasn't.
Before it's here, it's on the Bloomberg Terminal.
LEARN MORE