Standard Chartered in Talks With Lawsky Over Transactions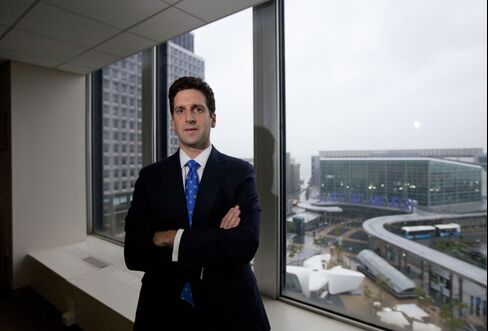 Standard Chartered Plc is in talks with New York's banking regulator to settle claims that the lender failed to detect certain transactions that should have been reviewed for possible money-laundering violations, a person familiar with the matter said.
The alleged lapse, which was caused by a problem with a software program, was detected by Ellen Zimiles, the monitor installed at the bank as part of a 2012 settlement for violating U.S. sanctions against Iran, said the person, who asked not to be named because the talks are private.
Benjamin Lawsky, superintendant of New York's Department of Financial Services, is seeking more than $100 million from the London-based bank, according to the person. A final agreement would be less than the $340 million accord in the 2012 case, and Lawsky may take action if talks fall apart, the person said.
Standard Chartered will provide "further disclosure" when it releases earnings today, Piers Townsend, a Singapore-based spokesman at the bank, said by phone. "Standard Chartered takes its compliance responsibilities very seriously and cooperates fully with all regulatory enquiries," Townsend said.
Caitlin Ferrell, a spokeswoman for Lawsky's office, said in an e-mail that she declined to comment.
Peter Sands, the bank's chief executive officer, has visited Lawsky at least once in recent weeks in an attempt to resolve the matter, the person said. Standard Chartered has argued the lapses were technical failures, not a deliberate move to conceal problematic transactions, according to the person.
As part of a settlement, Lawsky is also asking that Zimiles remain as a monitor at the bank beyond the two-year period that had been agreed to in 2012, according to the person.
The negotiations were reported earlier by the New York Times.