Ride 'African Lion' Economies With an ETF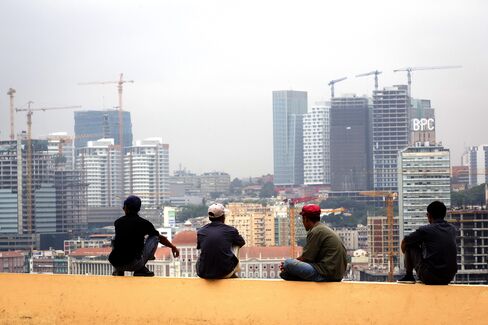 Africa's economic potential is huge. The opportunity for average investors to benefit from it is not.
Rapid economic growth in Africa has the terms "African lions" and "Asian tigers" being used in the same breath -- albeit as a hope rather than a reality. That prospect is getting a lot of buzz as more than 40 African heads of state meet with American business leaders in Washington, D.C. this week at the U.S.-Africa Leaders Summit. But while there are single-country exchange-traded funds focused on South Africa and Nigeria, there is only one ETF that gives investors broad exposure to the continent. To put that in perspective, there are 14 ETFs just for Brazil, and 6 ETFs for Latin America.
The Market Vectors Africa ETF (AFK ) is the sole continent-wide ETF play. AFK, which has $126 million in assets, weights its portfolio exposure to countries based on their gross domestic product. That translates into 22 percent in South Africa, 18 percent in Nigeria, 17 percent in Egypt, 9 percent in Morocco and 2 percent in Kenya.
The remaining 30-odd percent of the portfolio is in companies that are based outside of Africa, but that get large chunks of revenue from smaller African countries where direct investing isn't possible or practical. That strategy brings exposure to countries such as Zambia, Mozambique and Tanzania, mostly through energy and mining companies based in the U.K., Canada and Australia. AFK charges investors an annual fee of 0.78 percent, which is pricey for an ETF.
Investors may assume their emerging markets or frontier country ETF or mutual fund has exposure to Africa. This is likely true, but only for South Africa. For example, the Vanguard Emerging Markets ETF (VWO ) has 9.6 percent of its assets in Africa, with nearly all of that coming from South Africa. Egypt is a 0.13 percent weighting. Nigeria, Kenya and Morocco are considered frontier countries, so aren't in emerging markets ETFs. They do show up in the iShares MSCI Frontier 100 ETF (FM ) with a combined 21 percent weighting. FM has $754 million in assets.
A couple of mutual funds invest solely in Africa. The largest is the $48 million Nile Pan Africa Fund (NAFAX ). Its portfolio excludes Egypt and Morocco. NAFAX has what can only be described as a return-crushing front-end load of 5.75 percent, not to mention a high expense ratio of 2.49 percent.
To compare that with AFK, if you put $10,000 into NAFAX you'd pay $575 up front, then $249 each year. With AFK, you'd pay $78 per year in annual fees. NAFAX gained 8 percent in the past year, compared to 17 percent for AFK. It did have a great 2012, returning 40 percent to AFK's 22 percent.
The other Africa mutual fund is the Commonwealth Africa Fund (CAFRX ). It uses ETFs to get its exposure: Its two biggest holdings are the Market Vectors Africa ETF and the iShares MSCI South Africa ETF (EZA ). It also holds the Global X Nigeria Index ETF (NGE ). The Commonwealth fund, which charges 3.17 percent in annual fees, has struggled to perform. It returned 10 percent in the past year, compared with 17 percent for AFK. The high fees and underperformance are probably why CAFRX only has $2.5 million in assets.
Until there's more innovation on the ETF side and/or serious cutting of fees on the mutual fund side, the best and only option to get a seat on Africa's future growth train through an ETF is with Market Vectors Africa. There are more ETFs awaiting approval from the Securities and Exchange Commission, however. They include the iShares EFM Africa Ex-South Africa ETF, SPDR S&P Emerging Africa ETF and three ETFs from Global X, focused on Emerging Africa, Sub-Saharan Africa and Africa Consumer.

More stories from Eric Balchunas:

Follow These Overrated ETFs Deserve to See Assets Shrink on twitter

Eric Balchunas is an exchange-traded-fund analyst at Bloomberg. More ETF data is available here, and weekly ETF podcasts can be found here.-