Pacers' George Has Surgery on Leg Fractured in Team USA Showcase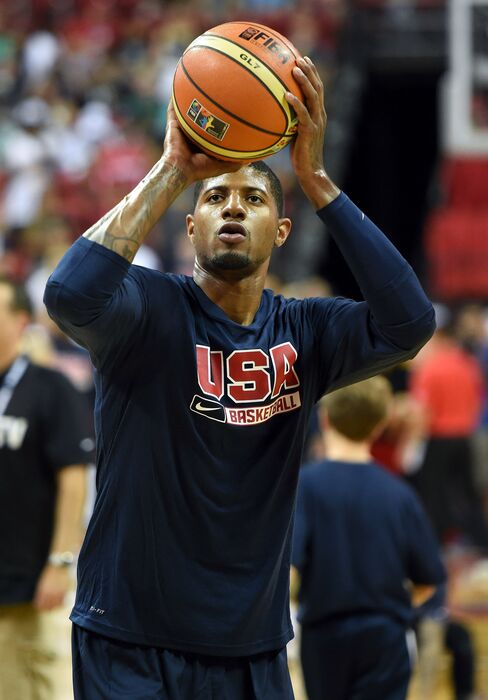 Indiana Pacers forward Paul George had surgery for a multiple fracture to his right leg suffered in a Team USA scrimmage a night earlier in Las Vegas.
George was taken off the court on a stretcher two nights ago after his right leg bent at an extreme angle when he landed on a basket support while trying to block a layup by James Harden.
"Paul is resting comfortably and is expected to remain hospitalized for approximately three days," according to a statement yesterday on USA Basketball's website.
Larry Bird, the Pacers' president of basketball operations, said yesterday it was "way too early to speculate on his return."
"The No. 1 priority for everyone will be his recovery," Bird said in a statement on the team's website. "Our initial discussions with our doctors and the doctors in Las Vegas have us very optimistic. We are hopeful at some point next week Paul will return to Indianapolis to continue his recovery."
George, 24, is a two-time National Basketball Association All-Star. He was 12th in the NBA in scoring last season with 21.7 points per game while leading Indiana to the best record in the Eastern Conference at 56-26.
"He appeared quite stoic," said Team USA coach Mike Krzyzewski, who told the crowd that the scrimmage was being stopped. "They allowed his father to touch him and to comfort him."