Michele Roberts Elected Head of NBA Players Union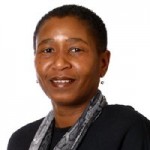 July 29 (Bloomberg) -- Attorney Michele Roberts was elected executive director of the National Basketball Players Association, becoming the first woman to lead a major U.S. sports union.
Roberts, a Washington-based trial lawyer and a partner at Skadden, Arps, Slate, Meagher & Flom, was chosen at the union's annual summer meeting in Las Vegas. She was selected from more than 300 candidates, the union said in an e-mailed statement.
Roberts got 32 votes of 36 votes cast on the first ballot by National Basketball Association team player representatives and the nine-member executive committee, union spokesman Dan Wasserman said.
"On behalf of the NBA, I would like to congratulate Michele Roberts on her appointment as the NBPA's new executive director and look forward to working with her and the NBPA Executive Committee to ensure the continued health and growth of our game," NBA Commissioner Adam Silver said in a separate statement. "The partnership between our players and teams is the backbone of the league, and we are eager to continue working with the Players Association to build this relationship."
Her election to run the union ends a tumultuous 18-month leadership vacuum created by the ouster of Billy Hunter. The other finalists for the job were Dallas Mavericks Chief Executive Officer Terdema Ussery and technology industry advocate Dean Garfield.
Business Review
Hunter, a former National Football League player and U.S. attorney, was fired in February 2013 following an independent review of union business practices.
The review, conducted by the New York-based law firm Paul Weiss Rifkind Wharton & Garrison LLP, concluded that Hunter failed to manage conflicts of interest, lacked proper corporate governance and didn't disclose that his $3 million annual contract wasn't properly ratified.
The U.S. attorney in Manhattan is investigating union practices.
The independent review was sparked by a conflict between Hunter, who had led the union for 16 years, and former NBPA President Derek Fisher during negotiations aimed at ending the 2011 lockout. Fisher is now coach of the New York Knicks.
Hunter is suing the union, saying he should be paid the approximately $10 million that remained on his contract when 24 of 30 player representatives unanimously voted to terminate his employment.
Even the search process didn't go smoothly.
An initial process, conducted by executive search firm Reilly Partners, culled the candidates to David White, the national executive director of the Screen Actors Guild, and Roberts.
After objections from a number of player agents, including Jeff Schwartz, whose clients include Blake Griffin of the Los Angeles Clippers, the search was restarted from scratch.
Union attorney Ron Klempner has been running the association as acting executive director since Hunter's removal.
To contact the reporter on this story: Scott Soshnick in New York at ssoshnick@bloomberg.net
To contact the editors responsible for this story: Michael Sillup at msillup@bloomberg.net Rob Gloster, Sara Marley