Dollar Store Deal Is $556 Million Profit for Peltz, Icahn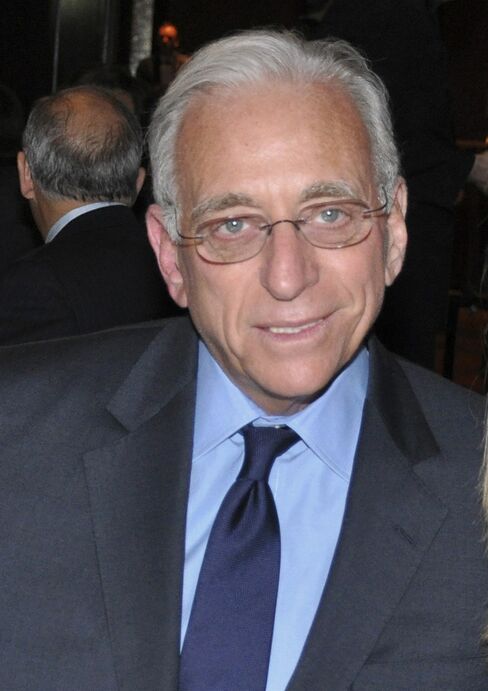 Billionaires Nelson Peltz and Carl Icahn are finding there's real money to be made from penny pinchers.
Peltz's Trian Fund Management LP earned an estimated $368 million on its investment in Family Dollar Stores Inc., which Dollar Tree Inc. of Chesapeake, Virginia, yesterday agreed to acquire for about $8.5 billion. Fellow activist Icahn will reap $188 million for two months of saber-rattling, based on yesteday's closing price, regulatory filings show.
Icahn had ranked as Family Dollar's largest outside investor, with a 9.4 percent stake, and Trian controlled about 7.3 percent of shares outstanding. Both had pushed for a sale of the Matthews, North Carolina, discount chain. Trian made an unsolicited bid for Family Dollar in 2011 in an attempt to attract other suitors, and co-founder Edward Garden that year joined the discounter's board. Icahn, after disclosing his bet on the company in June, urged management to put it up for sale "immediately."
"By joining with Dollar Tree, Family Dollar is becoming part of a stronger organization that will drive significant value for shareholders of both companies," Trian said in a statement. "Trian is fully supportive of this combination and has entered into voting agreement in support of the merger."
Icahn didn't return a phone call seeking comment on his gains.
Trian's Stake
A combination of the two companies would create a sprawling discount chain with $18 billion in sales and more locations than any other retailer in the U.S. The shares fell $1.24 to $74.50 in New York today after jumping 25 percent yesterday.
Trian initially disclosed its Family Dollar investment in July 2010, reporting that it had acquired the equivalent of 8.7 million shares. The firm bought additional stock in January 2011, ultimately spending $364 million to purchase a total of 9.8 million shares at an average price of $36.97 each, according to filings with the U.S. Securities and Exchange Commission.
Peltz sold some shares in July 2012 and April 2013. The proceeds from those sales, along with the market value of Trian's remaining stake at yesterday's close, would total about $732 million. The figures don't reflect dividends received or interest paid on options used to purchase the stock. They also don't include gains on 113,400 shares for which no cost basis could be established.
Icahn Sells
Icahn disclosed in June that he had acquired the equivalent of 10.69 million shares, primarily through the use of over-the-counter option contracts. After exercising the options earlier this month, Icahn ended up paying a total of $622 million, or about $58.18 a share, including premiums on the option contracts, according to filings. As of yesterday, Icahn's stake was worth about $809.7 million, the equivalent of a 30 percent return, based on yesterday's closing price.
The financier sold 3.82 million Family Dollar shares yesterday and today at prices ranging from $75.15 to $75.95 each, cutting his stake to about 6 percent, according to a Schedule 13D filed today.
In the filing, Icahn said he decided to sell part of his stake "after concluding that better returns can be achieved by deploying capital elsewhere rather than waiting either for the Dollar Tree transaction to close or for the possibility of a higher offer to emerge."