Afghan Taliban's Mullah Omar Calls on U.S. to Remove All Troops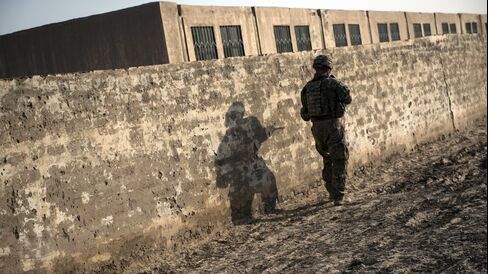 Afghan Taliban supreme leader Mullah Mohammad Omar called on U.S. and European governments to withdraw all their troops from Afghanistan in order to end 13 years of fighting.
"We believe the war in Afghanistan will come to an end when all foreign invaders pull out of Afghanistan," Mullah Omar said in an e-mailed statement in five languages that included English, Arabic, Urdu and two local languages. The presence of foreign forces will mean "continuation of occupation and the war," he said.
Mullah Omar's statement comes two weeks after U.S. Secretary John Kerry brokered a deal between presidential candidates Ashraf Ghani Ahmadzai and Abdullah Abdullah to audit all 8 million votes in a disputed election. The Taliban leader called the ballot an "American game" and a "fake process."
Both candidates promised to sign a security pact with the U.S. immediately after taking office to keep U.S. and allied troops in the country beyond this year, calling it essential for the stability of Afghanistan. Mullah Omar said the security treaty will "add to prolongation of the invasion and to causes of the war."
Mullah Omar ordered Taliban fighters to avoid harming civilians during operations in the country. About 5,000 non-combatants have been killed or wounded in the first half of 2014, a 24 percent increase from the same period a year earlier, the United Nations said this month in Kabul. The UN blamed anti-government elements including the Taliban for 74 percent of the casualties.
President Barack Obama plans to reduce American forces in Afghanistan to 9,800 by the end of this year, with only a small force at the U.S. embassy by the end of 2016. The war has cost 2,334 American lives as of July 16.
Before it's here, it's on the Bloomberg Terminal.
LEARN MORE