With Eyes on Time Warner, Murdoch Pockets European Satellite Cash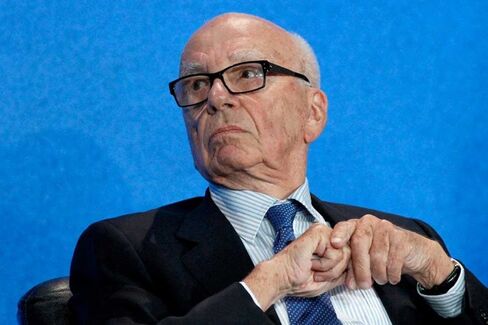 In the television business, consolidation continues to beget more consolidation. Witness the big deal on Friday, July 25: Rupert Murdoch's 21st Century Fox announced that, as expected, the company will sell Sky Italia and its 57.4 percent stake in Sky Deutschland to British Sky Broadcasting (in which 21st Century Fox is a minority owner) for upwards of $9 billion.
The deal manages to pull off an impressive maneuver—simultaneously paving the way for more industry consolidation on both sides of the Atlantic with a single stroke.
In Europe, the sale will create what Friday's press release calls "a pan-European digital television leader"—and which observers are calling "Sky Europe"—capable of amassing and distributing entertainment and programming, such as live soccer matches, from London, to Grosseto, to Berlin. And in the U.S., the sale will provision 21st Century Fox with a large barge of cash (approximately $7.2 billion after taxes), which Murdoch is expected to use to sweeten his recently rejected bid to acquire rival entertainment giant Time Warner.
In London, the announcement is being greeted as the inevitable denouement of a long, dramatic saga involving the Murdochs' ambitions to rule the European skies. At the same time, thousands of miles away in Los Angeles, the announcement is likely to further stoke the growing anxiety about what the potential merger of 21st Century Fox and Time Warner might mean for Hollywood's creative community.
Meantime, a rejuvenated Murdoch has been globe-hopping around the planet, photographing kangaroos, sizing up sheep, and plotting his next move. "Don't worry, the kangaroos were there, fat and happy!" he wrote recently on Twitter from Australia. "Now back to NY and real work with difficult decisions."
Before it's here, it's on the Bloomberg Terminal.
LEARN MORE