Bolivia's Battery Ambitions
Lithium could power Bolivia's economic future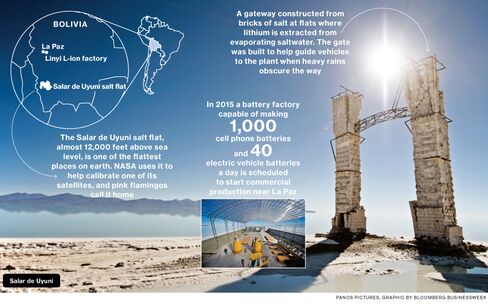 The Bolivian government has long wanted to become a player in lithium ion batteries, which are used in electric cars, cell phones, laptops, and other gadgets. The country's vast salt flats contain half of the global reserves of lithium, and the government wants to make up for a painful national history of foreign exploitation of its natural resources. Early this year it opened a pilot plant near La Paz. The factory, built by a Chinese company, will be used to make small batches of batteries and train workers. The government says commercial production will begin next year.
Photographs by James Morgan
Before it's here, it's on the Bloomberg Terminal.
LEARN MORE