Berlusconi Wins Appeal in Sex-With-Minor Conviction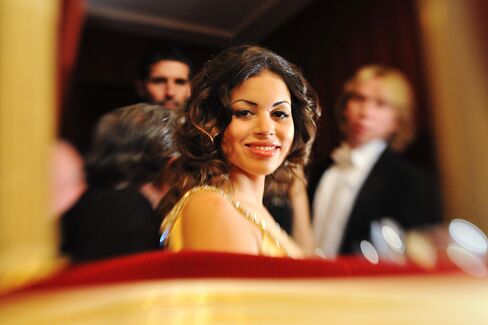 Silvio Berlusconi won an appeal to overturn his conviction for abuse of power and engaging a minor in prostitution, leaving the former prime minister a step away from a definitive victory in his biggest criminal case.
The motivations behind the ruling will be published in writing within 90 days, a judge at the Milan Court of Appeals said today. The ruling doesn't necessarily put the case to rest because Italian law allows prosecutors who lose an appeal to challenge the verdict in the Supreme Court.
"It's not over," said Luca Luparia, a professor of criminal law at the University of Milan. "The prosecutors could appeal and there's the possibility this could go to the Supreme Court."
Berlusconi, 77, has remained an influential figure in Italian politics and business even as the so-called Ruby case, which accused him of having paid a 17-year-old nightclub dancer for sex, provoked nearly four years of negative publicity around the world. He has denied all wrongdoing, saying the accusations amount to political persecution.
The appeals court dismissed the abuse of power count because it disputed the facts presented by prosecutors in the case, the judge said. The sex-with-minor conviction was overturned because the evidence presented shouldn't be considered a crime, the judge said. A full explanation of the court's ruling will be laid out in written motivations.
Phone Call
"I think at least his ignorance of her age probably is the reason behind the acquittal," Franco Coppi, a lawyer for Berlusconi, told reporters after the ruling.
Karima El Mahroug, the woman at the center of the case, has denied having sex with Berlusconi.
Berlusconi was found guilty in a June 2013 trial of having paid El Mahroug for sex three years earlier when the Moroccan, who danced in clubs under the name Ruby Heart Stealer, was months shy of her 18th birthday. The abuse of power count stems from a phone call Berlusconi made, as prime minister in 2010, to a Milan police station after El Mahroug was arrested on theft charges, the trial court found.
Berlusconi told a police officer that El Mahroug was the niece of then-Egyptian President Hosni Mubarak, according to the trial court. Berlusconi arranged to have the teenager released at 2 a.m. on May 28, 2010, into the custody of a political ally, the court said.
"To be first accused then sentenced to seven years for a three-second telephone call for things that never happened would test anyone, even the strongest person," Coppi said.
Berlusconi was expelled from parliament in November and placed under travel restrictions after a tax fraud conviction was upheld by the Supreme Court. Guilty verdicts in Italy aren't definitive until all appeals are exhausted.
Before it's here, it's on the Bloomberg Terminal.
LEARN MORE