Will China's Reforms Stall Over Growth Concerns?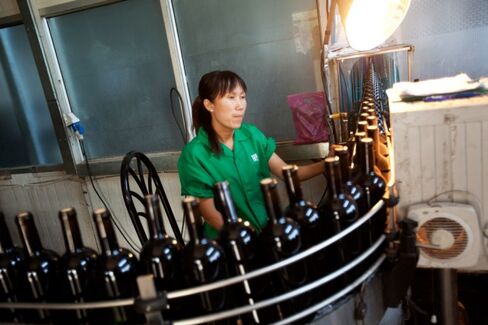 What progress has China made on the sweeping economic reform program unveiled eight months ago at last November's Third Plenum? China watchers are starting to ask that question while Beijing once again pushes growth-friendly policies.
On the reform front, there are some positive signs. Earlier this week, Chinese authorities announced pilot reforms in the ownership and supervision of six of its big state-owned enterprises, as Xinhua reported on July 15.
The state-run companies slated for reforms include China National Cereals, Oils and Foodstuffs (Cofco), which has been busy making overseas acquisitions, including a stake in Hong Kong-based commodities trader Noble Group, China National Building Materials Group, and drugmaker China National Pharmaceutical Group (Sinopharm), according to the State-owned Assets Supervision and Administration Commission (Sasac).
The reforms aim to develop "a mixed-ownership economy, improve corporate governance structure, and strengthen supervision of executives," Sasac spokesman Peng Huagang said at a Beijing press conference on Tuesday.
Meanwhile, on June 30 the Communist Party of China's 25-member Politburo approved plans to further reform its hukou, or household registration policy, and fiscal system (details, however, have not yet been announced).
Still, a recent expansion in credit, plus a raft of mini stimulus plans announced by China's provinces, suggest that progress on reforms—many of which are expected to be at least initially growth-negative—will come at a measured pace. The country's economy grew 7.5 percent in the second quarter, China's National Bureau of Statistics said yesterday.
Calling the balance between reform and growth-boosting measures "a tricky path, with cliffs on both sides," Citigroup economists Minggao Shen and Shuang Ding point out that China is likely transitioning into an era of significantly slower expansion. "International experiences suggest that GDP growth rates are often halved once GDP per capita hits the 10k international dollar mark. China is right at this inflection point," the two wrote in a July 16 research note.
"The government is adopting the Chinese medicine approach to cure the structural problems. The transition will alternate between cyclical easing to support growth and structural reform to facilitate the transition," the Hong Kong-based economists wrote.
Before it's here, it's on the Bloomberg Terminal.
LEARN MORE