Pistorius's Defense Lawyer Closes Case in Murder Trial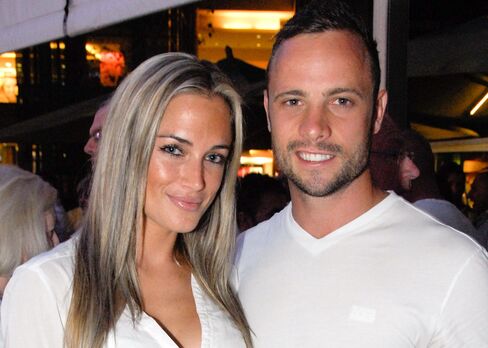 Paralympian Oscar Pistorius's lawyer ended the defense of the athlete in the trial for killing his girlfriend Reeva Steenkamp on Valentine's Day last year.
Judge Thokozile Masipa adjourned the case until Aug. 7 when the prosecution and defense will start making their arguments orally. She issued an order prohibiting publication of the argument documents before they are presented in court.
Pistorius, 27, has pleaded not guilty to the charge of murder and says he thought Steenkamp was an intruder when he fired four shots through a locked toilet cubicle door in a bathroom at his home. The prosecution says he killed her after an argument. Pistorius would face a minimum of 25 years in jail if convicted of murder.
Throughout the 39-day trial, which started on March 3, defense lawyer Barry Roux has portrayed Pistorius as a victim of crime who was in a loving relationship with Steenkamp.
The defense had planned to have other witnesses on the stand, Roux told the judge. "We were unable to call a number of witnesses who simply refused to testify because they say they're protected against television but they don't want their voices all over the world," he said. Witnesses could choose not to be on camera when they gave evidence.
Prosecutor Gerrie Nel has tried to portray Pistorius as a short-tempered gun-lover who shot Steenkamp in a fit of rage.
Other Charges
Pistorius has also has pleaded not guilty to three separate gun-related charges.
Judge Masipa, who will give the final judgment in the case because South Africa doesn't have a jury system, could also consider a lesser charge of culpable homicide if she rules that the act wasn't intentional.
Known as the Blade Runner because of his J-shaped prosthetic running blades, Pistorius has been free on 1 million rand ($93,000) bail since February last year.
The charges have derailed the running career of the winner of six Paralympic gold medals and cost Pistorius sponsorship deals with Nike Inc., Luxottica Group SpA's Oakley and Ossur hf, the Icelandic company that manufactures the blades he uses.
Pistorius was the first double amputee to compete at the Olympic Games in London in 2012.