Designing a Windy Bike Helmet to Defeat Sweat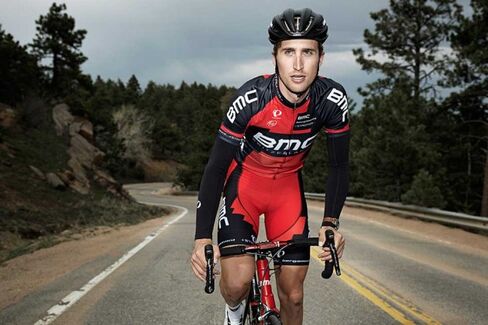 Part of the thrill of cycling is to feel the wind through your hair. Of course, safety dictates that you don a helmet that turns your locks limp and sweaty. A new helmet aims to solve that problem with an array of built-in vents that allow a breeze to once again blow across your dome. Bonus for serious cyclists: The aerodynamic form means there's no need to sacrifice speed for comfort.
The helmet, dubbed Synthe, borrows from—and even improves upon—two of Giro's existing models. It's 13 percent lighter and marginally faster than the Air Attack, the California company's aerodynamic helmet, and 2 percent cooler than the well-ventilated Aeon. Those claims are based on wind-tunnel testing of a rider going 25 mph with a 30-degree head angle, the most common riding posture.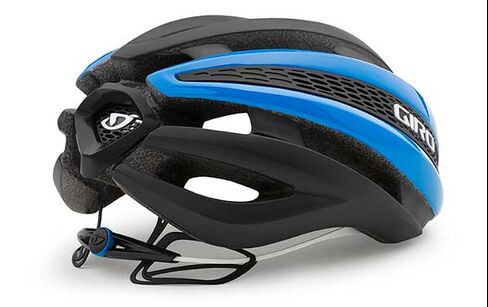 Giro minimized drag by carving just a few large vents on the top of the helmet, while increasing air circulation with a mesh on the sides, which conveniently contains a dock for sunglasses. A small gap between the wearer's scalp and the protective foam shell lets air flow through the front and out the back.
As far as high-performance helmets go, the $250 Synthe is neither hopelessly dorky nor speed-demon pretentious. Which isn't to say it lacks pro credibility: It'll make its debut on three Tour de France teams next month before riding into retail outlets in December.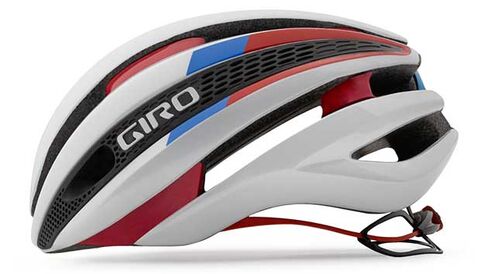 Before it's here, it's on the Bloomberg Terminal.
LEARN MORE