Samsung Electronics CFO Says 2Q Earnings 'Not That Good'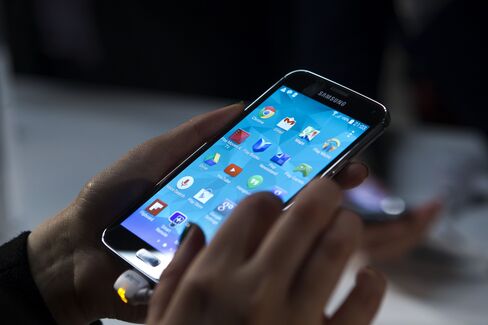 Samsung Electronics Co., the world's largest smartphone maker, expects its second-quarter earnings to be "not that good," Chief Financial Officer Lee Sang Hoon said.
Lee's comments were confirmed by the company after they were first reported by South Korean media. Samsung is expected to post operating profit of 8.4 trillion won ($8.2 billion) in the three months ending June, according to the average of 35 analyst estimates compiled by Bloomberg.
Samsung's earnings have slipped from a record 10.2 trillion won in the third quarter of 2013 as sales of its Galaxy devices are squeezed by Apple Inc. iPhones in the high-end market and inexpensive Chinese producers in the budget segment. The company is introducing new luxury televisions and investing in memory chips to reduce dependence on a telecommunications division that generates more than three-quarters of earnings.
"Strengthening competitiveness of local players in emerging markets are hurting sales of Samsung's lower-end smartphones," Jin Sung Hae, an analyst at KTB Investment & Securities, said in a report today after cutting her profit estimate by 10 percent to 7.99 trillion won. "The main reason behind the lowered earnings estimate largely stemmed from weak smartphone sales."
Shares of Samsung fell 1.9 percent to 1,320,000 won at the close of trade in Seoul. The stock has dropped 3.8 percent this year, compared with a 1.5 percent decline in the benchmark Kospi index.
Narrower Margins
Lee's comments were reported earlier by MoneyToday. The CFO was asked questions on his way to an internal meeting, Clara Lee, a spokeswoman for Samsung, said by phone today.
Samsung may report preliminary earnings for the second quarter as soon as next week.
Competition is cutting profit margins as more producers introduce larger screen smartphones, a market that Suwon, South Korea-based Samsung pioneered with devices such as its Note with a 5.7-inch screen. Apple Inc. suppliers in China will begin mass production of its largest iPhones ever next month, according to people familiar with the plans.
Samsung's smartphone shipments fell to 78 million units in the second quarter from 87.5 million units in the previous quarter, according to estimates from IBK Securities Co.
The company released its marquee Galaxy S5 smartphone in April with as much as $600 in freebies as it tries to defend market share from Apple and China's Xiaomi Corp. and Coolpad Group Ltd., which are packing premium features into cheaper devices. It was the first time Samsung offered incentives for its top-selling S series of devices.
The company sold 10 million units of the S5 within 25 days of its global release, a record for a Samsung device, the Korea Daily reported May 10 without citing anyone.
While Samsung sold about one of every three smartphones globally last year, Chinese competitors gained traction and stalled some of Samsung's annual sales growth. Xiaomi expects its sales to grow fivefold to 100 million phones in 2015.
Before it's here, it's on the Bloomberg Terminal.
LEARN MORE