Norway's $890 Billion Fund Gears Up to Expand in Real Assets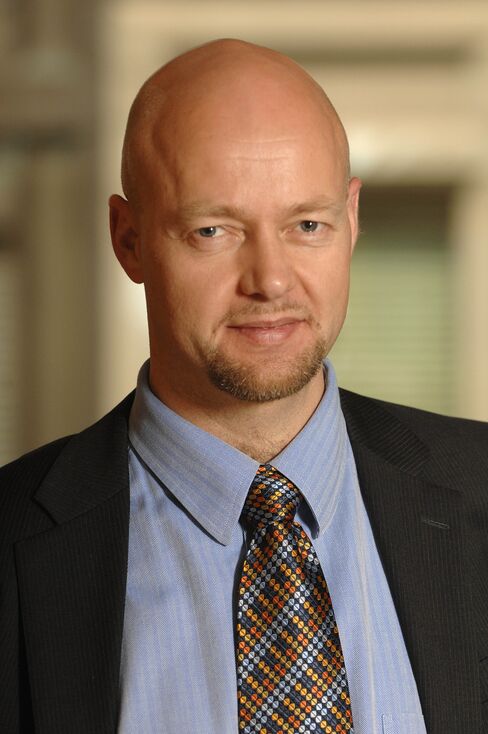 June 25 (Bloomberg) -- Norway's $890 billion sovereign wealth fund, the world's biggest, is building up its organization and preparing for a move into infrastructure and private equity, its chief executive officer said.
The fund, in a strategy document released yesterday, revealed it was boosting its staff by about 60 percent over the next three years to tackle increased investments in real estate and said it's preparing for more investments in assets "with income streams that grow in line with the global economy."
That means "real assets" such as property, private equity and infrastructure, Yngve Slyngstad, the CEO, said yesterday in a phone interview. "We're always preparing the organization for possible changes in the mandate," he said, adding that the final say lies with the government.
The investor's preparations come after the new Conservative-led government this year backed away from pre-election talk of allowing the fund to expand from its current mandate of bonds, stocks and real estate. While adding assets is "not off the table," the government will need to judge the success in real estate first, Paal Bjoernestad, state secretary at the Finance Ministry, said in April.
When Ready
The fund was freed to invest in properties in 2011, the same year as the previous Labor-led government rejected pleas to allow it to buy infrastructure and private equity, citing costs and low returns. The fund, which owns 1.3 percent of the world's stocks, is struggling to meet a real return target of 4 percent. Central bank Governor Oeystein Olsen, who oversees the fund, has argued it needs to expand into new assets and raise the amount of stocks it holds to 70 percent to raise returns.
"If we find it necessary to make changes, we will launch them when we're ready," Norway Finance Minister Siv Jensen said today in an interview after a press conference in Oslo. She said she is aware that the fund is preparing to enter new asset classes.
The fund said yesterday that it plans to expand the scope of its investments to target more "frontier markets," according to a 2014-2016 strategy report.
Market Standards
"We should be as broadly diversified in the global economy as possible, so that means we will continue to add more markets as soon as they satisfy our minimum requirements for market standards," Slyngstad said in the interview.
In Africa and the Middle East there "are quite a few countries where we're not invested," he said. "Particularly in Africa, the majority of our investments are in South Africa, although we have some investments in Egypt, Morocco, Kenya."
The ministry backed those plans and said it "believes that Norges Bank should retain responsibility for approving investments in such markets," Bjoernestad said yesterday in an e-mailed response to questions.
The fund is allowed to hold 60 percent in stocks, 35 percent in bonds and 5 percent in real estate. Since the establishment of NBIM in 1998, the fund has a real annual return of 3.6 percent and a nominal return of 5.7 percent. Measured in dollars, its return is 6.7 percent.
To contact the reporters on this story: Mikael Holter in Oslo at mholter2@bloomberg.net; Saleha Mohsin in Oslo at smohsin2@bloomberg.net
To contact the editors responsible for this story: Will Kennedy at wkennedy3@bloomberg.net; Jonas Bergman at jbergman@bloomberg.net Jonas Bergman