Rocket Rocket Engines to Be Replaced Under House Bill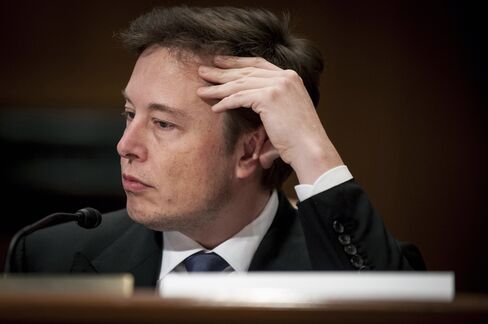 The U.S. House of Representatives approved $220 million in funding to help develop a replacement for a Russian rocket engine used in Pentagon satellite launches.
The measure, which faces opposition from the White House, may benefit several companies including the Lockheed Martin Corp.-Boeing Co. team that has a lock on the military and spy satellite launches. The venture relies heavily on the Russian engines, which billionaire Elon Musk's space company called a threat to U.S. national security when it sued the Air Force to compete in the $67.6 billion market.
Lawmakers have called for an American-built engine as tensions have accelerated over Russia's invasion of Crimea in Ukraine. A Russian official last month threatened to stop supplying the engines for use in U.S. military launches.
"The development of a next generation rocket engine is important to our national security and the strength of our defense industrial base," Representative Rodney Frelinghuysen, a New Jersey Republican and chairman of the Appropriations defense subcommittee, said in an e-mailed statement. "The United States must not be wholly dependent on Russia to deploy important space-based elements of our national defense in the future."
The measure is part of a $570 billion defense spending bill for the next fiscal year. The House passed it on June 20, four days after United Launch Alliance, the venture of Bethesda, Maryland-based Lockheed and Chicago-based Boeing announced it had signed contracts with "multiple" American companies to develop concepts for a new engine.
'Most Dependent'
The administration of President Barack Obama objected to the funding last week, saying an independent study had concluded that such a program might lead to as much as $4.5 billion in costs and "take eight years to field."
The White House said in a statement it was evaluating several options to reduce reliance on Russian technology. They include public-private partnerships "with multiple awards that will drive innovation, stimulate the industrial base and reduce costs through competition," it said.
United Launch Alliance "is the one most dependent on a Russian engine," said Chris Quilty, an analyst with Raymond James & Associates in St. Petersburg, Florida.
A spokeswoman for the launch venture, Jessica Rye, didn't respond to a request for comment on the appropriation.
GenCorp's Aerojet
Other beneficiaries could include Rancho Cordova, California-based GenCorp Inc., Quilty said. GenCorp's Aerojet Rocketdyne division provides engines for the alliance.
Bloomberg Industries analyst Brian Friel said other companies that may benefit from the funding include Dulles, Virginia-based Orbital Sciences Corp., and Musk's company, Hawthorne, California-based Space Exploration Technologies Corp, which has developed its own U.S.-built engine.
The Senate hasn't yet passed a defense spending bill for fiscal 2015. Its Armed Services Committee passed authorization legislation requiring the Defense Department to develop a plan no later than Sept. 30 on how to produce such a rocket engine by 2019. The measure also would include $100 million for the engine's development.
The House-passed spending bill is H.R. 4870. The Senate-passed authorization is S. 2410 and the House-passed version of the policy bill is H.R. 4435.