Watch a Mountaintop Get Blown Off in the Name of Deep-Space Science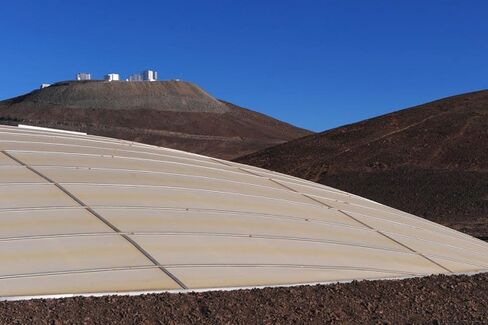 Mountains get blown up all the time in South America, often in the name of creating industrial mines for the extraction of copper or other valuable commodities needed to feed growth in China. At 12:30 p.m. U.S. East Coast time on Thursday, however, the explosives will clear the way for scientific innovation.
The detonations about 2 miles above the Atacama Desert, on Chile's Pacific coast, will rip apart the top of Mt. Armazones in an event broadcast live online. The mountaintop is making way for the European Southern Observatory (ESO) and an extraordinary piece of equipment with an absurdly ordinary name: the European Extremely Large Telescope.
Once built, the 128-foot main mirror will make it the "largest optical/near-infared telescope in the world," according to the ESO. About 300,000 metric tons of earth will have to be moved after the explosion to create a flat base for the equipment.
The group says its astronomers will be able to gather clearer images further back in space and time than any existing telescope, including the formation of the universe's primordial stars and galaxies. But first comes today's big bang on Mt. Armazones.
Before it's here, it's on the Bloomberg Terminal.
LEARN MORE