Amazon's Fire Phone Boosts Foxconn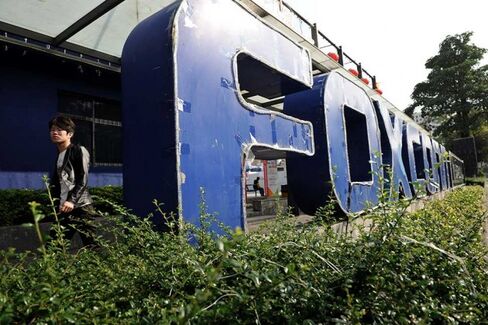 Foxconn Technology, the Taiwanese company that makes iPhones for Apple, has teamed up with yet another big-name tech company from the U.S. FIH Mobile, the conglomerate's Hong Kong-listed mobile phone maker, is assembling Amazon's Fire Phone, unveiled Wednesday. FIH also helped design the Amazon smartphone's unique 3D technology.
The association with Amazon.com and its cutting-edge smartphone has contributed to a nice run for FIH's shares. Although the stock was flat in Hong Kong trading following the smartphone's debut, it has jumped 14.6 percent this year—far outpacing the 0.7 percent drop in the benchmark Hang Seng index—partly due to its association with Amazon.
Time will tell, though, if Bezos's phone is a hit. "Is it necessarily going to rock the boat for Samsung and Apple? Probably not quite yet," IDC Asia-Pacific Vice President Bryan Ma told Bloomberg Television. Jefferies analysts Ken Hui and Cynthia Meng wrote in a report published today that they see little bottom-line impact for FIH, estimating monthly production at 200,000 units. Deutsche Bank's Birdy Lu is more optimistic, projecting that FIH will ship 4 million smartphones to Amazon in the second half of 2014—about 7 percent of FIH sales for the period.
If the Fire Phone catches on in the U.S., Amazon might take it to other markets. Luckily for Foxconn boss Terry Gou, FIH has another partner in the race to challenge Apple and Samsung Electrronics that is already on the high-growth path. Xiaomi, the fast-growing Chinese smartphone company (see the profile by my Bloomberg Businessweek colleague Brad Stone), doesn't make its own phones. Instead, it gives the assembly work to Foxconn. Xiaomi shipped 18 million phones last year, and that total is likely to more than triple this year. The company recently raised its forecast to 60 million, and Deutsche Bank is even more upbeat. "Our industry study suggests that shipments could actually reach as high as 70 million," Lu wrote. Foxconn could get 50 percent to 60 percent of those orders.
So while the Fire Phone is good for FIH's reputation, the Xiaomi phones are great for the bottom line. According to Deutsche Bank, the Chinese smartphone company could account for as much as one-fifth of FIH sales and 45 percent of its earnings this year.
Before it's here, it's on the Bloomberg Terminal.
LEARN MORE