Look Sharp, Art Dealers: Steve Cohen Is at Basel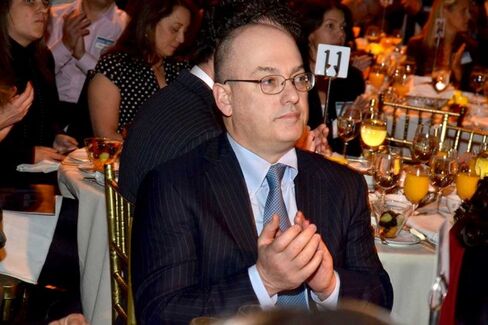 Guess who's in the mood for some multimillion-dollar art? Billionaire Steve Cohen is attending Art Basel, Switzerland's modern and contemporary extravaganza, Bloomberg News reported. The New York Times spotted him too.
For observers of the disgraced trader, Cohen's art dealings offer a window into his spirits, if not his soul. A regular at Art Basel Miami, Cohen skipped the glitzy bazaar in December 2012 as federal prosecutors were charging a former portfolio manager at his hedge fund, SAC Capital, with "the most lucrative insider trading scheme" in history. That dismayed dealers, who rely on Cohen for his discerning eye and two-comma checks.
He bought a Picasso for a reported $155 million in March 2013, just after SAC agreed to pay $616 million to settle part of the insider trading investigation. The feds' pursuit continued, and Cohen's listing of a Gerhard Richter and other pieces at auction last fall fed speculation that he needed money to pay legal bills—or was perhaps just selling assets at a good price.
In April, a judge approved SAC's $1.8 billion settlement with the government, a pact that also saw the hedge fund close its doors to outside money; it re-branded as a so-called family office named Point72 Asset Management. When Cohen emerged at a Sotheby's sale on Manhattan's Upper East Side the next month, he told a reporter, "I am here just to watch." The same month, Goldman Sachs made a personal loan to Cohen backed by "certain items of fine art."
As much as $4 billion worth of works is on offer at Art Basel this week. Cohen, who favors large-scale installations at his home in Connecticut, might be tempted by Unlimited, a $5 million sculpture that's 328 feet long. It's by Carl Andre, who is infamous in the art world for escaping jail by the skin of his teeth.
Before it's here, it's on the Bloomberg Terminal.
LEARN MORE