Artist Richard Hamilton's Biggest Show Insured at $157 Ml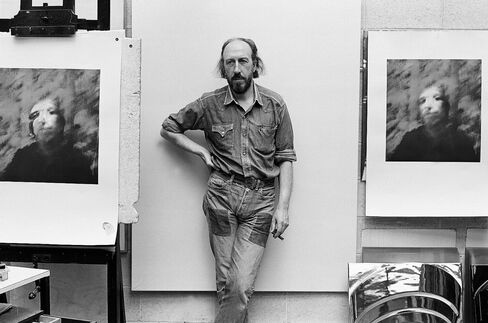 Spain set a value of $157 million on the works of Richard Hamilton to be exhibited in the country's Reina Sofia museum starting next week, in the most comprehensive showing ever of the British pop-art pioneer.
The government-owned museum will insure 246 works of Hamilton, a native of London who died in 2011, for 115.6 million euros ($157 million) against loss or damage, according to an order published as law today by the Ministry of Education, Culture and Sports. Some of the works will come from London, where they were shown at the Tate Modern through May 26.
Hamilton gained renown evoking popular culture and exploring graphic design in a range of media from paintings and etchings to photographs and computer-generated images.
His first installation-exhibition "Growth and Form" is being reconstructed this year for the first time since its debut in London's Institute of Contemporary Arts in 1951, according to the Reina Sofia. The museum said more than 250 of Hamilton's works will be exhibited.
Before it's here, it's on the Bloomberg Terminal.
LEARN MORE