Everything That's Going On at Business Schools This Week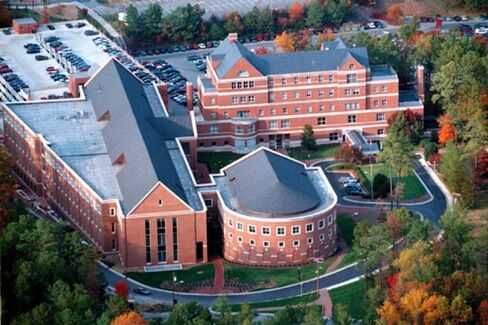 With summer in full swing, business schools will host executive education and women's leadership programs around the country this week. Also, one of the country's accrediting bodies for business schools holds its annual conference. Here's what else is going on at B-schools:
Monday, June 23
"The Consequences of Uncertainty"—a talk with Lars Peter Hansen, David Rockefeller Distinguished Service Professor at University of Chicago, in Hong Kong.
Monday-Wednesday, June 23-25
Women in Business: Transitioning to Leadership at North Carolina's Kenan-Flagler Business School, Chapel Hill, N.C.
Tuesday, June 24
"Strategy Tomorrow"—a talk on behavior strategy with Chicago's Booth School of Business professor Charles Schrager, in Chicago.
Tuesday-Thursday, June 24-26
Dartmouth Tuck School of Business executive education program—how to build and maintain corporate brand and reputation, in New York City.
Tuesday-Friday, June 24-27
Smith-Tuck Global Leaders Program for Women—executive program specifically for women who are assuming leadership positions with global responsibilities, at Smith College, Northampton, Mass.
Thursday, June 26
Global MBA Leadership Development Program at Michigan's Ross School of Business, in Ann Arbor, Mich.
"It's the Same Old Song"—a talk with Booth's Robert Aliber, professor emeritus of international economics and finance, on manias, panics, and crashes, in Chicago.
"The Fortune at the Bottom of the Pyramid Turns 10: What Have We Learned"—discussion moderated by the Society of International Development, Washington, D.C.
Thursday-Monday, June 26-30
Accreditation Council for Business Schools & Programs conference, in Chicago.
Friday-Saturday, June 27-28
Association of Business Historians annual conference, at the Newcastle University Business School, Newcastle upon Tyne, U.K.
Saturday, June 28
Conference on Legal Remedies for Corruption at Oxford's Saïd Business School, Oxford, U.K.
Before it's here, it's on the Bloomberg Terminal.
LEARN MORE