U.K. Prosecutor Raids Triple After Years of Bungled Cases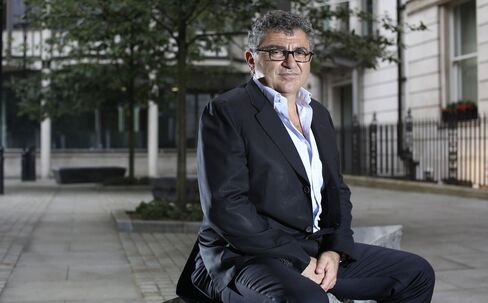 The U.K. Serious Fraud Office tripled the number of raids it carried out in the last year, in a sign the agency is trying to rebuild its image as a tough prosecutor after years of collapsed cases.
The SFO conducted 26 raids between April 2013 and March 2014, compared to eight the year before, according to London-based law firm Pinsent Masons LLP.
"There is an up-tick in the investigation of serious fraud by the agency," said Barry Vitou, a U.K.-based lawyer at Pinsent Masons. "Headlines support that and data supports that. What they need now is some concrete positive results."
That increase follows 12 months of no raids after searches in March 2011, when the SFO arrested U.K. property tycoons Vincent and Robert Tchenguiz. A London court ruled in July 2012 that the prosecutor presented "unfair and unjustified" evidence to convince a judge to grant the SFO search warrants for its investigation into loans the brothers made to Iceland's Kaupthing Bank Hf before it collapsed in 2008. They're suing the SFO for about 300 million pounds ($509 million), nearly 10 times its annual budget. The case against them was dropped.
The SFO disputed that the Tchenguiz case had a chilling effect on raids carried out by the agency.
"The SFO conducts searches when our investigations require them," said Jina Roe, a spokeswoman for the agency. "It is entirely normal for the volume of searches to fluctuate over time. There has never been a moratorium on searches."
The SFO is under pressure to prove itself as a prosecutor, after botched cases such as Tchenguiz have brought criticism of the agency from government, lawyers and media in recent years. Director David Green ordered a review of the brothers' claims the searches were unlawful after joining the agency in 2012. In August, the SFO said it lost 32,000 pages of documents and 81 audio tapes after sending evidence from an investigation into weapons-maker BAE Systems Plc's accounting to the wrong place.
Before it's here, it's on the Bloomberg Terminal.
LEARN MORE