The World Needs Data-Savvy Managers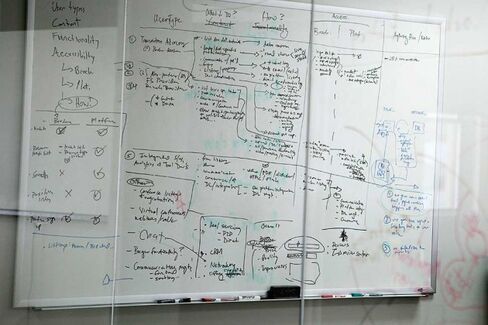 You've been reading and hearing a lot about how companies that analyze oceans and rivers of information can change the course of their business—both for the better and for the worse, depending on your source material. Big Data, like a lot of tech buzzwords that promise to "transform" business, has its hype and its reality.
The ability to comb through vast amounts of data is an important new business tool, and it will touch some aspect of your career, no matter what field you pursue. But the Big Data movement is not itself a panacea. It does not magically eliminate the need for human expertise and judgment nor make decisions for you.
The real benefits of this approach come when you "read" the information that resides on the Internet—or in a company's data warehouse, transforming common text into data for analysis. This approach identifies patterns in the data that can inform business decisions better. And since it is generally accepted that more than 80 percent of the world's data are in text form (what's known in database circles as unstructured), it makes sense that business schools should focus our research and teaching on this field.
How should students approach this nascent field to understand—and prepare themselves—better to use a tool that will only increase in importance? Here are three points to consider:
It's not the technology that's important7mdash;it's how to ask the question
It's easy to get caught up in all the whizz-bang technology that's available today. But algorithm or no algorithm, you can't collect the information needed to answer the important strategy questions if you don't know how to ask the right questions. It's that simple. The principles of critical thinking are more important than knowing your way around Hadoop software.
Big Data is a tool—not a separate business degree
The buzzword you often hear associated with Big Data is "data scientist." While the world needs scientists to advance the technology, "data-savvy managers" will serve companies better. Big Data should be part of every discipline: strategy, marketing, entrepreneurship, supply chain, accounting, and so on. McKinsey Global Institute estimates the need for data-savvy managers in the U.S. alone to be 1.5 million employees. This is 10 times the demand for data scientists. Reenforcing the point above, people who are capable of posing the right questions for analysis, interpreting and challenging the results, and making appropriate decisions will be in great demand.
It's a "sellers market" right now—be selective about your employer
Ask questions about the organization's culture. Is management open to new ideas that defy conventional wisdom and conflict with existing assumptions and plans? Why should you worry about culture? Sometimes analyzing tons of data can produce answers that shatter long-held beliefs about a business and its customers. That can traumatize an organization. You want an organization that will embrace new ideas, not reject analysis that challenges previous notions.
Some companies may be initially skeptical and think Big Data is yet another fad. But if you can work as part of their team and use these tools to solve real business problems, your acceptance—and future career—will be set.
Before it's here, it's on the Bloomberg Terminal.
LEARN MORE