BNP Said Pressed by Lawsky to Dismiss Senior Adviser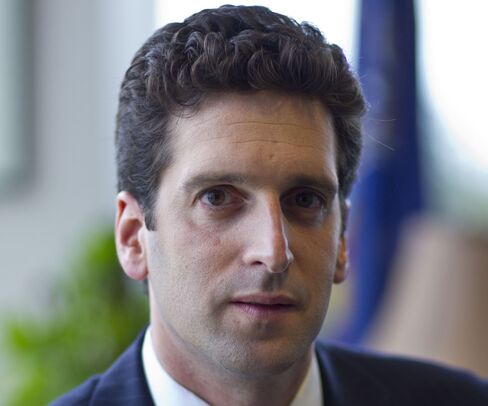 New York's top banking regulator is pressing BNP Paribas SA to dismiss a senior adviser as part of a settlement over the bank's dealings in sanctioned countries, according to a person familiar with the matter.
Vivien Levy-Garboua, a senior consultant to the bank, is the second high-ranking individual to face such demands by Benjamin Lawsky, superintendent of New York's Department of Financial Services, said the person, who asked not to be identified because the discussions are private.
Lawsky is also seeking the departure of George Chodron de Courcel, one of the bank's chief operating officers, along with about 12 other bank employees, the person has said. Levy-Garboua, Chodron de Courcel and the others haven't been accused of wrongdoing.
U.S. authorities are said to be seeking as much as $10 billion -- a record criminal penalty -- over BNP's dealings in sanctioned countries including Sudan and Iran. Lawsky has said that individuals, not just companies, must be held accountable to deter future wrongdoing. He also wants to suspend BNP's dollar-clearing operations in New York, which has become a sticking point in the negotiations, the person has said.
Levy-Garboua, 66, an engineer by training who holds a PhD from Harvard University, joined Banque Nationale de Paris SA more than three decades ago. He previously served as an executive committee member in charge of private banking and asset management.
Levy-Garboua became global head of BNP's compliance in 2005, reporting directly to then-Chief Executive Officer Baudouin Prot. At the end of 2008 Levy-Garboua left BNP's executive ranks and became a senior adviser. He is also president of the steering committee at Paris Europlace, the lobby group for the city's financial industry.
Bertrand Cizeau, a spokesman for BNP, declined to comment, as did Caitlin Ferrell, a spokeswoman for Lawsky.
The Wall Street Journal reported earlier that Lawsky is pressing for BNP to dismiss Levy-Garboua.
Before it's here, it's on the Bloomberg Terminal.
LEARN MORE