World Bank Cuts Global Growth Forecast After 'Bumpy' 2014 Start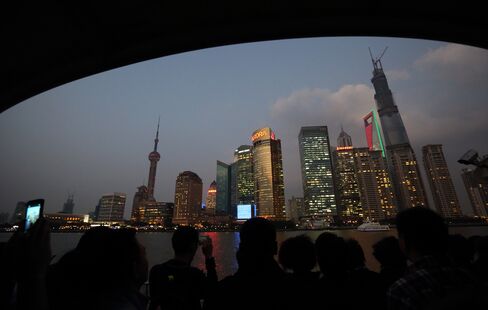 The World Bank cut its global growth forecast amid weaker outlooks for the U.S., Russia and China, while calling on emerging markets to strengthen their economies before the Federal Reserve raises interest rates.
The Washington-based lender predicts the world economy will expand 2.8 percent this year, compared with a January projection of 3.2 percent. The U.S. forecast was reduced to 2.1 percent from 2.8 percent while outlooks for Brazil, Russia, India and China were also lowered. The setbacks may be temporary: the 2015 estimate for world economic growth was unchanged at 3.4 percent.
"The global economy got off to a bumpy start this year buffeted by poor weather in the United States, financial market turbulence and the conflict in" Ukraine, the World Bank said in its Global Economic Prospects report yesterday. "Despite the early weakness, growth is expected to pick up speed as the year progresses."
Developed economies, where domestic demand is improving as fiscal pressure eases and labor markets recover, are providing the global expansion with momentum just as their developing counterparts fail to accelerate. The bank is projecting growth in China and Brazil will slow this year from 2013.
In the report, the World Bank warned emerging markets that the next bout of financial unrest may catch them off guard, recommending smaller budget deficits, higher interest rates and measures to boost productivity.
Fed Policy
In the U.S., Fed policy makers have indicated that they expect the benchmark interest rate, which has been near zero since December 2008, will remain low at least until next year.
Over the past year, emerging-market assets have recovered from two sell-off periods, including one after the Fed first indicated in May 2013 plans to trim U.S. monetary stimulus. The extra yield investors demand to hold dollar-denominated debt in developing nations over U.S. Treasuries has since decreased to the lowest since January 2013.
That recovery is giving countries a respite to strengthen their economies before the inevitable increase in borrowing costs that will follow the Fed's interest-rate increase, said World Bank economist Andrew Burns, the lead author of the report.
"Our advice to these countries is 'listen, you've got a window here of a year, let's see what we can do to reduce those vulnerabilities between now and then so that when it does come, you don't get caught up in the overall problem," he said in an interview.
Ukraine Turmoil
The bank cut its 2014 forecast for Russia's growth to 0.5 percent from a January prediction of 2.2 percent. It sees Ukraine contracting 5 percent.
"A sharp escalation of tensions in Ukraine poses acute risks to the global economy," according to the report. "These could operate through a number of channels," including through commodity and financial linkages.
The bank maintained its forecast this year for the euro-area, which is still recovering from its debt crisis, at 1.1 percent. The forecast for Japan was trimmed to 1.3 percent from 1.4 percent.
For 2015, the bank raised its predictions for the U.S., the euro area and Japan, which the bank said could underpin growth in emerging markets.
Still, many developing countries are already growing at a pace close to their potential and face capacity constraints, while others will be hurt by lower commodity prices, according to the bank. As a group, they are projected to grow 4.8 percent this year, compared with 5.3 percent forecast in January, the bank said.
Brazil, China
The development-aid institution also cut its outlook for Brazil's expansion to 1.5 percent from 2.4 percent. India is now seen growing at 5.5 percent compared with 6.2 percent estimated in January, and China's expansion was lowered to 7.6 percent growth from 7.7 percent, the bank's report showed.
"Growth rates in the developing world remain far too modest to create the kind of jobs we need to improve the lives of the poorest 40 percent," World Bank President Jim Yong Kim said in a press release. "Clearly, countries need to move faster and invest more in domestic structural reforms to get broad-based economic growth to levels needed to end extreme poverty in our generation."
Before it's here, it's on the Bloomberg Terminal.
LEARN MORE