MBAs Learn the Hard Way That Diversity Matters in Global Business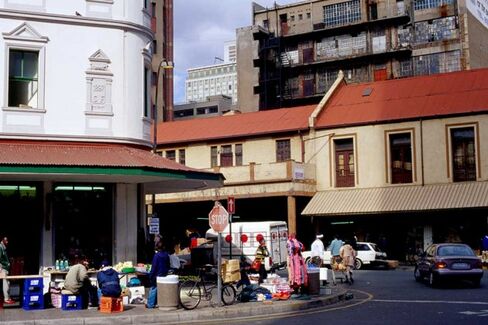 Two years ago, London Business School sent a team of students from North America and Europe to Johannesburg to help a small business that sold food and sweets turn a profit.
They couldn't come up with a viable solution. That happened to be the point of the week-long program. The students weren't short on intelligence or ideas, but they struggled to identify solutions that went beyond their culturally ingrained way of thinking. Their recommendations relied too heavily on raising money, something this business owner couldn't do. While she was able to make small changes—such as discontinuing items with low profit margins—bigger change required an investment of money she didn't have. The students just couldn't get around this fact.
For these MBAs, the focus was on completing the project instead of working with the shop owner to address her challenges. They took a very analytical, direct, and impersonal approach from the beginning; these are qualities that don't play well in a culture in which dialogue and personal connection are highly valued.
This group was not the only one that stumbled when trying to help a struggling business in a country with foreign cultural norms. Other teams faced with similar challenges failed again and again to come up with realistic solutions. The struggling teams had something in common: They were too homogeneous.
The success rate was much higher for teams made up of people from different cultures. Juxtaposing ideas that were informed by a variety of backgrounds helped students come up with more effective solutions for the entrepreneurs they worked with.
In one case, a woman who owned a spaza shop (an informal convenience store ubiquitous in South Africa's townships) wanted to increase revenue by offering hot food from an empty space in the back of the store. Next door was a shop run by a team of Somalis whose business was booming, with no room to expand. The team—which consisted of students from Pakistan, Germany, America, Australia, Brazil and Israel—decided that their entrepreneur stood to make more money by renting out her back room to the neighboring Somalis than by selling hot food. It was the perfect solution: Not only was it profitable, it was easier for this entrepreneur, who didn't have to add short order cooking to her list of duties.
Leasing space to a competitor is an example of thinking outside the box. I'm certain it occurred because of the diverse thinking employed by the students on the team. We find that brainstorming and problem-solving leads to new paths when it occurs in diverse groups, whereas it tends to follow a more linear, predictable path in homogenous groups.
London Business School has subsequently made the teams we send on week-long immersions as diverse as possible. This goes beyond nationality. Teams comprise students who have not only different cultural backgrounds, but different career histories. A student with a consulting background may get mixed with one who worked in finance—or IT, accounting, or marine biology.
This approach has expanded to LBS's entire MBA program. We configure working groups so that each member plays to different strengths and represents a different nationality, and we ensure that the team has a mixed male-to-female ratio. In short, we try to reflect what's needed in business today: a global perspective.
The world is changing. As educators of future leaders, we need to think differently about how best to equip students for those changes. Business schools should prepare students to be business managers in a wide range of environments by offering exposure to global faculty and internationally diverse classmates, as well as a first-hand experience in different markets.
Only when business students have learned how to work with varied people and cultures that will they be able to operate ethically, competently, and effectively—no matter where they are in the world.
Before it's here, it's on the Bloomberg Terminal.
LEARN MORE