Oaktree Buys Highstar for Infrastructure Investments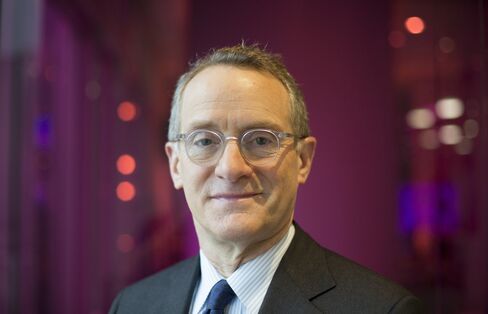 Oaktree Capital Group LLC, the world's largest distressed-debt investor, agreed to acquire the Highstar Capital team to increase infrastructure investments.
The transaction is expected to close in the third quarter and Oaktree will assume management of the $2.3 billion Highstar Fund IV, according to a statement today from Los Angeles-based Oaktree. Ian Schapiro, who leads Oaktree's Power Opportunities' strategy, will oversee the 18-member Highstar team and be responsible for the integration.
Oaktree is seeking to invest more in the infrastructure supporting the decade-old shale revolution, which has unlocked a large supply of oil and gas in North America. Non-bank sources of money are becoming increasingly important in financing projects as banks adapt to heightened capital standards and governments seek to fix their balance sheets, according to PwC, the network of accounting and consulting firms.
"Ian has seen a lot of opportunity to do things that don't necessarily make sense for his fund but would make sense for a longer-term, slightly lower-return-oriented infrastructure fund," John Frank, Oaktree's managing principal, said in a telephone interview today. "By bringing Highstar's people on board, we think we are going to create a combination that is much greater than the sum of its parts."
KKR, Bastion
KKR & Co., the private-equity firm led by Henry Kravis and George Roberts, is seeking $2 billion for its second fund dedicated to infrastructure investments globally, Bloomberg News reported in April. Other firms that have been gathering money for infrastructure include I Squared Capital LLC and Bastion Infrastructure Group.
"Deal flow is terrific," Frank said. "Ian never has to bid an auction," he said, referring to situations in which multiple firms compete for an asset.
Oaktree was started in 1995 by Howard Marks and six partners from Los Angeles-based TCW Group Inc. Its Power Opportunities team, which invests in infrastructure that supports energy companies and projects, has managed three funds since 1999, returning 27 percent annually after fees, according to the firm's earnings as of March 31.
Highstar, which was formerly affiliated with insurer American International Group Inc., has investments in power plants, transportation and logistics companies, ports and airport operators. The firm was started in 2000 and has managed $7.7 billion in capital since then. Its team will remain in their New York and Houston offices, Frank said.
Oaktree, which has grown to oversee more than $86 billion in assets, has increasingly diversified from U.S. corporate debt at a time when Marks has been urging caution in credit investing. The firm has also expanded in emerging markets.