South African President Zuma in Hospital With Exhaustion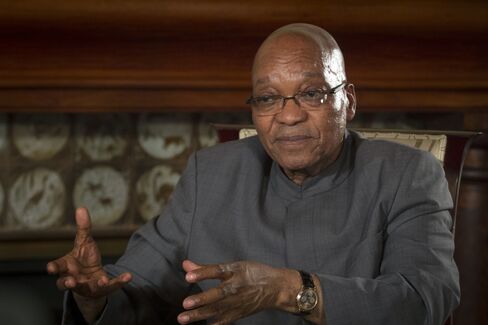 South African President Jacob Zuma was hospitalized in the country's capital of Pretoria with fatigue today, where he'll undergo unspecified tests, according to his spokesman Mac Maharaj.
"He's exhausted," Maharaj said by mobile phone today. "After the election, there's been no let-up. There are certain tests that can't be performed at his home."
Zuma, 72, was scheduled to take a few days off from public engagements and continue his official duties from home, the presidency said yesterday.
Zuma was sworn in for a second term last month after the ruling African National Congress secured 62 percent of the vote in May 7 elections.
"Yesterday President Zuma was advised to rest following a demanding election and transition program to the new administration," Maharaj said in the statement on the presidency's website today. "Doctors are satisfied with his condition."