The Case for Ignoring Jennifer Lopez When Making Trades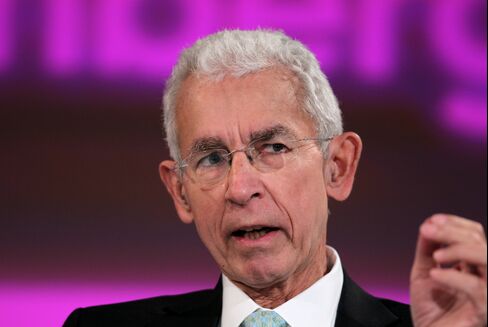 If you're a technical analyst who's been burning the candlestick patterns at both ends, you may want to sit that rounding bottom down because this may cause you to blow your spinning top.
There are people out there these days who believe all that chart watching is a waste of time. Regardless of whether you spot a bullish abandoned baby or a Jennifer Lopez pattern, these critics are convinced it's mostly all a big fakeout.
Arvid Hoffmann of Maastricht University and Hersh Shefrin of Santa Clara University have a forthcoming paper for the Journal of Economic Behavior and Organization that argues individuals who use technical analysis make bad decisions that result in "dramatically lower returns than other investors."
The finance professors studied traders using a Dutch discount brokerage from 2000 to 2006 and found those employing technical analysis have more concentrated portfolios and face greater non-systemic risks. They trade more often, especially in options, and generally do worse than other investors, the professors find.
Hoffmann and Shefrin put the cost of fixating on charts at 50 basis points, or half a percentage point, per month for the individuals. The frequent trading associated with technical analysis adds another 20 basis points of costs per month, they report. Hat tip to CXO Advisory Group LLC for finding the study.
'Sketchy'
Of course, you may be thinking: "Leave me alone, I've never heard of these guys and I just spotted a gravestone doji that's going to make my month!"
Here's someone you may have heard of: Laszlo Birinyi. He's been right enough times that he's worth listening to. (In February, he accurately predicted the Standard & Poor's 500 Index would reach 1,900 this quarter. His latest call is for it to reach 1,970 or higher by the end of September.)
"Technical arguments are sketchy," reads a Birinyi Associates Inc. report dated May 27. "We have long argued against the technical approach in part because it is regularly more commentary than analysis."
Concern that the S&P 500's recent records have not been accompanied by a large number of stocks reaching fresh 52-week highs is unwarranted, according to Birinyi. Less than 10 percent of stocks set new highs when the S&P 500 closed at a record on May 27, according to data compiled by Bloomberg.
"This has never been an important measure," Birinyi wrote above a chart showing the benchmark gauge marching higher long after the 52-week high percentage peaked a year ago.
In Defense
All the criticism has Bloomberg First Word technical analyst William Maloney, a University of Delaware Fightin' Blue Hens alumni, flapping his hen wings for a chance to defend technicians.
He'll gladly show you numerous examples of how technical analysis can work effectively: the S&P 500 has consistently rebounded after slipping below its 100-day moving average over the past year. Also, charts of Apple Inc. and U.S. Treasuries show how Fibonacci levels are clearly affecting price action. An isolated survey of individual Dutch traders is not enough to indict the whole discipline, Maloney said.
"I question the Dutch and their risk taking to begin with," he said, adding a joke: "They did go through a tulip mania."
Before it's here, it's on the Bloomberg Terminal.
LEARN MORE