Wal-Mart Draws New Rebuke From Advisory Firms Over Probes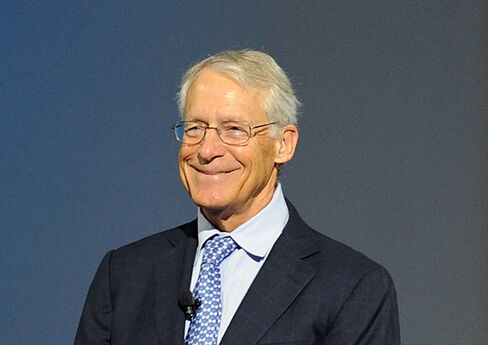 Wal-Mart Stores Inc., the world's largest retailer, drew fresh criticism from shareholder-advisory firms over topics ranging from executive compensation to its handling of a foreign-bribery scandal.
Institutional Shareholder Services Inc. and Glass Lewis & Co. have both chided Wal-Mart in reports released over the past week, saying there are unanswered questions about probes into possible violations of the Foreign Corrupt Practices Act in Mexico, Brazil, China and India. ISS also recommended rejecting Wal-Mart's executive compensation in an advisory vote at the retailer's shareholder meeting on June 6.
"The board failed to make progress in providing meaningful information to shareholders about any specific findings on the FCPA-related investigations and whether executives will be held accountable for related compliance failures," said Rockville, Maryland-based ISS, which reiterated its call for an independent chairman.
Wal-Mart's founding family controls more than half its outstanding shares, so the recommendations are unlikely to affect the outcome of proposals at its investor meeting. Still, the criticism is lending support to groups lobbying for changes at the company. The union-backed CtW Investment Group, for instance, is leading a campaign to vote against Wal-Mart's executive compensation, a move supported by ISS.
Compliance Report
In a response to the criticism, Wal-Mart pointed to its recently published global compliance report, which discusses its efforts to combat corruption and add financial controls.
"The FCPA investigation is an ongoing investigation, and we're cooperating fully with the Department of Justice," Randy Hargrove, a spokesman for Bentonville, Arkansas-based Wal-Mart, said in an e-mail. "We don't have a timeline for when the investigation will be completed, but we haven't waited to act. The board has authorized whatever resources are necessary to get to the bottom of the matter."
Wal-Mart has been contending with questions on the foreign-corruption issue since November 2011, when the company disclosed possible violations in Mexico to the Justice Department and Securities and Exchange Commission. The New York Times reported in 2012 that the retailer paid $24 million in alleged bribes in Mexico. That year, the retailer announced that the probe had expanded to other countries, including China, India and Brazil.
Board Recommendations
ISS's latest call for more information is similar to the request it made before the 2013 shareholder meeting. Like last year, the firm also suggested voting against board member Mike Duke and Chairman Rob Walton. Duke was Wal-Mart's chief executive officer until February, when he was replaced by Doug McMillon. He remains a Wal-Mart director and adviser.
In his e-mail, Hargrove noted that 10 of the company's 16 directors are independent. Wal-Mart also separated its CEO and chairman roles in 1988 "to allow the CEO to focus on Wal-Mart's daily operations while the chairman focuses on oversight and governance matters," he said.
On the question of pay, Hargrove said ISS's own analysis shows the company's compensation aligns with its performance.
"Wal-Mart operates a complex business, and it's important that we offer competitive pay to attract the right talent," he said.
Investors have been waiting for a rebound at the retailer, which delivered a disappointing second-quarter forecast this month. Wal-Mart shares have declined 2.2 percent to $75.59 over the past year, compared with a 15 percent gain for the Standard & Poor's 500 Index.
Chipotle Vote
The retailer isn't alone in facing criticism over pay. CtW has waged battles against executive compensation at Chipotle Mexican Grill Inc., McKesson Corp. and Oracle Corp. At Chipotle's investor meeting this month, about 77 percent of shareholder votes opposed the restaurant chain's pay.
"Wal-Mart executives continue to receive outsized compensation while performance declines," Dieter Waizenegger, CtW's executive director, said in a statement last week. In addition to recommending a no vote on the say-on-pay proposal, the group wants investors to vote against director Linda Wolf, who chairs the board's compensation, nominating and governance committee.
Still, such campaigns are largely symbolic at Wal-Mart.
"The Walton family can ensure the election of each of the 14 director nominees without action on the part of any other shareholder," Glass Lewis said in its report. "We suspect that most, if not all, shareholders both understand and accept the nature and extent of the Walton family's control over the company and the composition of its board."
(An earlier version of this story was corrected because it mischaracterized Glass Lewis's position on the say-on-pay vote.)