B-School Commencement Speeches to Watch This Week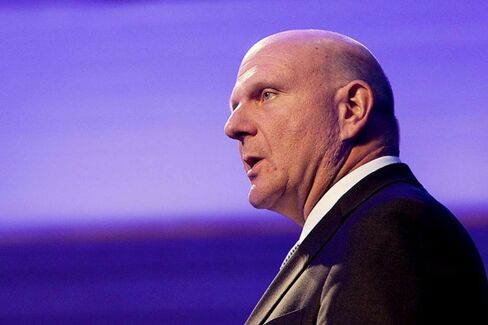 Recently fired New York Times executive editor Jill Abramson gave what will likely be the most watched commencement speech of the graduation season this morning, telling students at Wake Forest University that "we human beings are often more resilient than we realize." (She also joked about visiting the university's career counselor while on campus.)
Though the media homed in on Abramson's visit to Wake Forest, the business school set has had plenty of big-name commencement speakers in its own right. Carlyle Group co-Chief Executive Officer David Rubenstein spoke at Wharton yesterday, while Tesla CEO Elon Musk addressed undergrads at the University of Southern California's Marshall School of Business. On May 17, AOL co-founder Steve Case told undergraduates at Georgetown University's McDonough School of Business to hire immigrants if they "want smart, dedicated people who are driven and won't take no for an answer."
And then there was former Microsoft CEO Steve Ballmer's speech to MBAs at Marshall School of Business on May 16:
http://www.youtube.com/embed/5LV3gfaCkiE
"I have to reinforce this notion that ideas matter," Ballmer said. "People think business is about leadership, they think it's about working hard, they think it's about a lot of things, which it is. But at the end of the day, the ideas that you have will power the organizations that you join. They will create the value. A great team, great energy, and great hard work will never make up for a bad idea."
Here are some other big names speaking to fresh business school graduates in the weeks ahead. Speakers are apparently subject to cancellation.
Ajay Banga, chief executive officer at MasterCard, will speak to MBA's at NYU's Stern School of Business on May 22. Tribeca Film Festival founder Craig Hatkoff will speak to Stern's undergrads on the same day.
Cathie Lesjak, chief financial officer at Hewlett-Packard, is speaking at the MBA commencement at the University of California, Berkeley's Haas School of Business on May 23.
Actor Ed Helms will speak at a convocation ceremony for all of Cornell University's colleges and degree programs on May 24.
Michael Bloomberg, until recently New York's mayor and still majority owner of Bloomberg LP, the parent company to Bloomberg Businessweek, is speaking at Harvard on May 29.
YouTube CEO Susan Wojcicki is speaking at University of California, Los Angeles's Anderson School of Management, on June 13.
Nike co-founder Phil Knight is speaking at Stanford Graduate School of Business on June 14.
Kerwin Charles, a deputy dean and economist at the University of Chicago's Booth School of Business, will give Booth's convocation address on June 14.
Bob Eckert, former CEO at toymaker Mattel, will address the convocation at Northwestern University's Kellogg School of Management on June 20.
Before it's here, it's on the Bloomberg Terminal.
LEARN MORE