Adam Scott Replaces Tiger Woods as Golf's Top-Ranked Player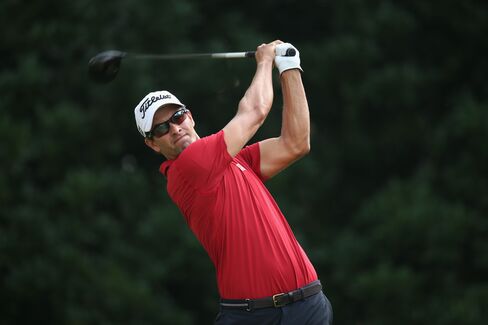 Adam Scott replaced Tiger Woods as the world's No. 1-ranked golfer today, making last year's Masters Tournament winner the 17th player to hold the title.
Scott, who moved into the top spot while sitting out this past week's U.S. PGA Tour event in Texas, is the first Australian to hold the top spot in the Official World Golf Ranking since Greg Norman in September 1997. Norman held the ranking for a total of 331 weeks in the 1980s and 1990s before losing it to Woods.
"I hope I'm keeping myself in a similar kind of position for awhile," Scott, 33, said in a May 7 press conference at the Players Championship. "But I haven't really thought about it too much. I'm really just into the process of trying to get my game better all the time. Pretty much wins takes care of all the rankings and all the questions."
A player's world ranking is calculated by dividing the total number of ranking points he has earned by the number of events he has played over a rolling two-year period. The numbers are recalculated each week, with recent tournaments and results having a higher value than older events.
The 38-year-old Woods, who isn't currently playing while recovering from back surgery, had held the No. 1 ranking since winning the Arnold Palmer Invitational at Bay Hill in March 2013.
The ranking system was introduced in 1986.