Small to Big: UBreakiFix
The gadget repair chain got off the ground during lunch breaks at an Orlando restaurant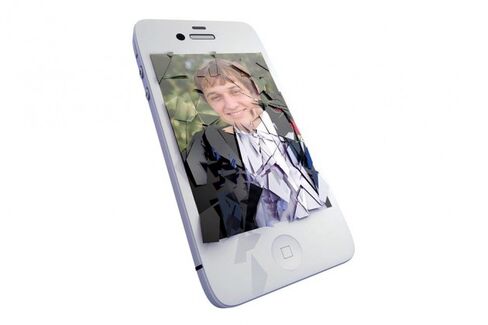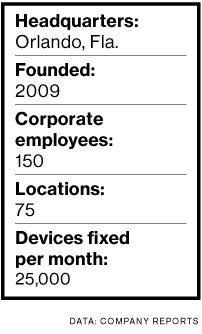 Justin Wetherill, 26, got his start in smartphone repair much as you would expect: He busted his iPhone's screen, tried to fix it, and ended up wrecking it. After honing his technique on a few practice phones he picked up on EBay, Wetherill launched UBreakiFix in 2009, fixing phones at a Panera Bread in Orlando while on lunch break from his regular job as a database designer. Today the company boasts 75 locations in the U.S. and Canada—two-thirds of them franchises. Among its most memorable rescues: retrieving baby pictures from an iPhone that had fallen into a cement mixer. Here Wetherill discusses how technicians share their know-how as the company expands.
We decided pretty much overnight that we were going to start fixing HTCs, and we broke a lot of phones. If you come into our store and we break your phone, we're either going to fix it or buy you a new one. At $500 or $600 each, you learn real quick how important training sessions are going to be.
The first thing we did was put our managers in a group chat, to encourage communication. We thought, "Someone has seen the problem before; it's just a matter of finding that person." That turned into a message board where all the conversations get archived.
Then we started creating "take-apart" videos with voice-overs. "Hey, this part flexes," or "Make sure you don't pull down on that." If you needed to learn how to fix a phone tomorrow, I would sit you down in front of our Web portal and make you watch the right video five times before you ever picked up a screwdriver.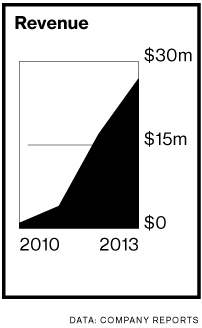 When a customer brings in an item, a technician looks it up on our Web portal, which gives you average repair time, detailed instructions for disassembly, and a list of suppliers for hard-to-get parts.
It's not rocket science. In the beginning, with the iPhone, most people thought, "There's no way these kids should be able to do something that complex."
Sometimes, we'd get intimidated based on one bad experience. The iPad mini was like that. One guy would take it apart and say, "That was a nightmare. I don't think we should be repairing it."
Now we have a deep talent pool and a system for spreading repair knowledge across a large network. We do screens, water damage, charge ports, computers, and tablets. We had a sonogram machine at our Altamonte Springs location in Orlando.
We'll look at anything with a power button. —As told to Patrick Clark
Before it's here, it's on the Bloomberg Terminal.
LEARN MORE