America's Hypothetical New Cable Company Gets a CEO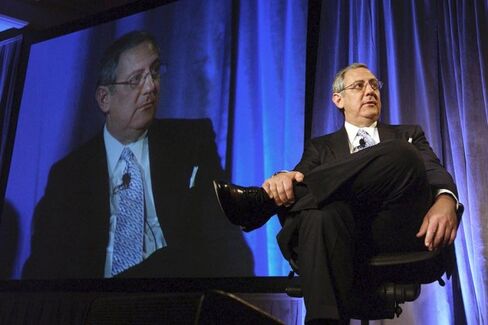 Long before it's clear that federal regulators will let Comcast buy Time Warner Cable, the cable giants are moving forward with their post-merger plans.
Last month, Comcast and Charter Communications agreed to a swap and sale of millions of cable subscribers, alongside the formation a new cable company that would have about 2.5 million customers cleaved from Comcast's system. The companies dubbed it "SpinCo," owing to the spinoff nature of the transaction, which involves mostly the current Comcast customers in Alabama, Indiana, Kentucky, Michigan, and Minnesota.
SpinCo may not exist yet, but on Thursday the hypothetical company got its own chief executive officer: Michael S. Willner, a cable veteran and the co-founder of Insight Communications, which was acquired by Time Warner Cable in 2011 for $3 billion. Insight had about 750,000 customers in Indiana, Kentucky, and Ohio and was owned by private equity firms at the time. Willner served as Insight's CEO for 27 years.
"A skilled operator with an impressive track record of success, Michael has been a pillar of leadership and an active ambassador for the industry," Charter's president and CEO, Tom Rutledge, said in a news release. Willner is also a past chairman of the National Cable & Telecommunications Association, the industry's trade group. Since selling Insight, Willner has served as chief executive of Penthera Partners, a software company that makes products to deliver large media files to mobile devices.
Rutledge will serve as chairman of the new company's board, which will have nine members selected by Comcast and Charter. Charter will also receive service fees from the new company for helping to oversee its management and infrastructure needs.
SpinCo is now in the unusual position of having a top executive without yet having a real name.
Before it's here, it's on the Bloomberg Terminal.
LEARN MORE