Sharp Jumps After Forecasting Profit to Double on Panels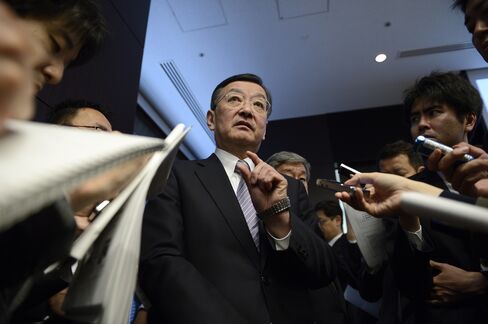 Sharp Corp. rose the most in seven weeks after forecasting profit would more than double as demand for its display technology used in high-end smartphones grows.
Sharp climbed 5 percent, the most since March 24, to 272 yen at the close in Tokyo trading. The Osaka-based company yesterday forecast net income will rise to 30 billion yen ($293 million) in this fiscal year from 11.6 billion yen in the 12 months ended March.
Sales of Sharp's IGZO display technology, which consumes less power than conventional panels, will more than double by March, according to a company presentation. President Kozo Takahashi said demand from Chinese smartphone manufacturers for the company's high-end screen technology was poised to increase.
The company raised 137.7 billion yen last year through public and secondary offerings, including stock sales to Makita Corp., Denso Corp. and Lixil Group Corp., according to an earnings statement on Feb. 4.
China's ZTE Corp. said in November it will use Sharp's IGZO displays for a new flagship mobile phone model.
Before it's here, it's on the Bloomberg Terminal.
LEARN MORE