Why Companies Should Get Used to Damaged Reputations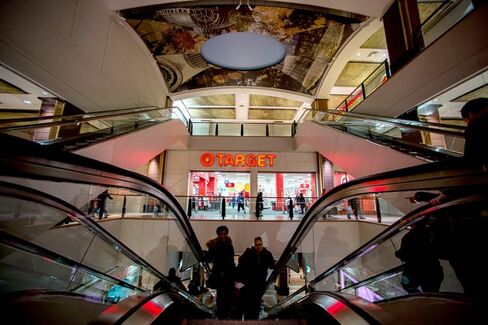 CEOs and board members routinely list reputation as one of a company's most valuable assets. Yet reputation-busting disasters make headlines about once a month, destroying shareholder value and customer trust. General Motors, amid a massive recall and scandal over faulty ignition switches, has joined Target, much of the global banking industry, and the Los Angeles Clippers on the growing list of organizations facing consumer condemnation, lawsuits, and investigations.
Why do companies seem to make the same mistakes over and over? For starters, there has been a dramatic increase in the number of ways a company's reputation can be damaged. Unfortunately there's been no corresponding increase in the tools or efforts they have to put forth to manage their reputations. The heightened risk is due to three main factors:
Global news is turbocharged by the growth of social media. According to a study by the law firm Freshfields Bruckhaus Deringer, 69 percent of all crises spread globally within 24 hours, 28 percent within an hour. Social media helps customers share information and opinions quickly, and it can also help diverse constituencies to better organize. Boycotts organized via Facebook and Twitter have mushroomed globally, from Israel to Thailand. Companies have less control over their messages, and customers have more power.
Supply chains have become more complex, making it harder for companies to monitor business practices or anticipate emerging issues. Once a crisis occurs, whether on safety, data security, or labor conditions, it's the large, visible company that tends to get blamed, even if the ultimate cause came from further up the supply chain. The collapse of the Rana Plaza garment factory in Bangladesh, for example, forced global retailers and brands to create worldwide labor agreements.
Customers no longer simply expect companies to keep their brand promise; they also expect them to operate flawlessly, whether in data security, privacy, or customer support. Moreover, both customers and other stakeholders increasingly expect companies to align their business practices with social and moral standards that exceed legal or regulatory requirements.
Most companies still believe that building a strong reputation is merely a natural consequence of doing right by customers, employees, and business partners. This approach is naive. A company's reputation needs to be as closely managed as any other core asset. That requires a high level of sophistication and mental agility, which sometimes runs counter to day-to-day business decisions. To identify risks, managers should assume outside perspectives and viewpoints, especially when they are critical or even hostile toward the company.
Companies need to treat damage to their reputations as understandable, and even predictable, challenges that one should expect in today's business environment, and therefore handle crises like any other major business challenge: based on principled leadership and supported by capabilities that are part of the company's business strategy and culture.
CEOs and boards must view decisions about their reputation not solely as public-relations issues but also as decisions that are tightly connected to strategy. Sometimes activists and interest groups try to force changes in business practices through public criticism and pressure. These outside groups should be taken as seriously as competitors in the marketplace.
Most companies still delegate reputation management to a separate corporate function, such as corporate communication, but this encourages a reactive mindset. A better approach is a governance structure—e.g., in the form of a corporate affairs committee that can assess risks before they become crises.
Who should own reputation management? Many executives might answer, "everyone." That sounds reasonable, but it's easy for things that are owned by everybody to actually be owned by nobody. Questions about who makes the decisions, reporting structure, and accountability must be answered. While every employee can't be expected to correctly assess the reputational risk of every issue, employees can be expected to raise a red flag when something doesn't seem right. That's when the leadership of the company matters most. Today's CEOs must serve as stewards of the company's reputation.
Before it's here, it's on the Bloomberg Terminal.
LEARN MORE