Tullett Buys Oil Broker PVM for $160 Million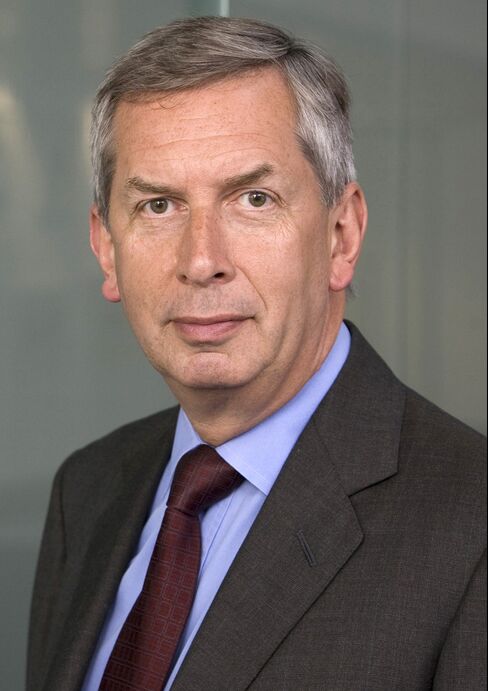 Tullett Prebon Plc, facing a decline in revenue, agreed to buy oil broker PVM Oil Associates Ltd. for $160 million, and said it plans to eliminate jobs.
The broker, run by Terry Smith, will pay an initial $112 million in stock for PVM and a further $48 million subject to it meeting revenue targets over the next three years, London-based Tullett Prebon said in a statement today.
Tullett is making the acquisition as what it called "persistently low" volatility as well as increased regulation of its customers and the U.S. over-the-counter derivatives market crimps income. Revenue in the first four months fell 12 percent to 248 million pounds ($419 million) at constant exchange rates.
Tullett said the acquisition will allow it to expand in the energy industry and bolster its position in the market for crude oil, the world's most actively traded commodity.
The job reductions will help the firm reduce annual costs by about 20 million pounds. The cuts will lead to a one-time charge of 20 million pounds, half of which the company will book in 2014. Spokesman Nigel Szembel declined to comment on how many jobs the company plans to eliminate.
PVM's 30 oil-brokerage desks handle futures and over-the-counter contracts for more than 100 million barrels a day worldwide, according to the company's website. It employs 180 people, including 70 OTC and 14 futures brokers. It deals in both crude oil and refined fuels.
Capital Burdens
"In the light of the rising technology, regulatory and capital burdens facing the industry it is the appropriate time to come under the umbrella of a larger organization," David Hufton, the company's managing director, said in an e-mailed statement. "The transaction will enable PVM to make further strides in expanding its presence not only in the global oil markets but into the other commodity markets."
The deal has unanimous backing of PVM's shareholders, who are all employees committed to staying with the firm, Hufton said.
Tullett Prebon fell 5.9 percent to 297.20 pence in London trading, for a market value of about 647 million pounds.
Before it's here, it's on the Bloomberg Terminal.
LEARN MORE