OnDeck's Latest Deal Shows Banks Are Ready to Outsource Some Small Business Loans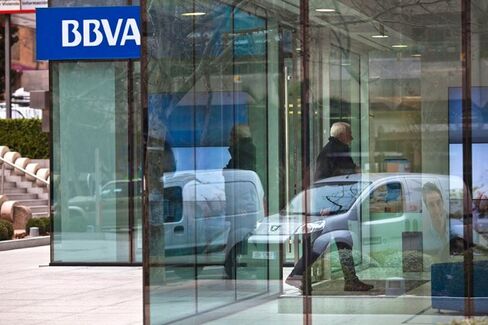 Banks are outsourcing some of their small business lending. This week brought more evidence that banks aren't interested in competing with a new breed of alternative lenders for low-dollar-amount small business loans. BBVA Compass, a U.S. subsidiary of Spanish lender BBVA, is teaming with online lender OnDeck to offer business owners short-term loans.
Under the deal announced this week, BBVA Compass, which has 687 branches across the South and West, will market OnDeck loans to its small business banking customers. OnDeck will make the loans and collect repayments.
Why would a bank—an institution that exists to take deposits and make loans—send would-be borrowers to a nonbank lender? Banks don't make a lot of money on relatively small loans: Underwriting a $50,000 loan takes a similar amount of work as underwriting a $5 million loan and is far less profitable. OnDeck's loans are easier to get than bank credit. There's an online application process, and the company promises short-term loans of as much as $250,000 that can be approved within minutes. The loans are also more expensive, with effective interest rates that can be multiples of what bank loans cost.
BBVA Compass isn't the first traditional bank to funnel customers to alternative lenders. QuarterSpot, a New York-based lender that touts its no-hassle application process, has paid fees to community banks that refer customers, according to American Banker.
Lonnie Hayes, small business segment director at BBVA Compass, wouldn't say whether the bank will collect a referral fee for sending OnDeck customers. Hayes also declined to reveal precisely how much its customers can expect to pay for OnDeck loans, saying only that the deal caps rates "in the business credit card APR range." The average APR for a business credit card is about 16 percent, according to Card Hub, a website that tracks credit card lending.
That means the loans that BBVA Compass customers get will be cheaper than what OnDeck often charges. Those can range as high as 134 percent, according to documents published last week as part of an agreement to package OnDeck's loans into bonds to be sold to Wall Street investors. The weighted average annual interest rate for the 5,397 loans in the bond offering was 54 percent.
OnDeck contends that annual interest "is not the best metric when you are discussing short-term loans," Andrea Gellert, senior vice president for marketing at OnDeck, wrote in an e-mail. "OnDeck's average loans are in the 6 to 9 month range, which is why our customers focus on total interest cost."
More small business owners are turning to expensive lenders like OnDeck. By one estimate, alternative lenders specializing in loans of less than $100,000 and terms of less than one year loaned small businesses $3 billion in 2013. OnDeck, with an average loan size of about $40,000, provided small business owners $475 million in funding in 2013. By comparison, the Small Business Administration guaranteed about $1.5 billion in loans for amounts of $150,000 or less last year.
Before it's here, it's on the Bloomberg Terminal.
LEARN MORE