Gary Becker, Cornelius Gurlitt, Jimmy Ellis: Obits This Week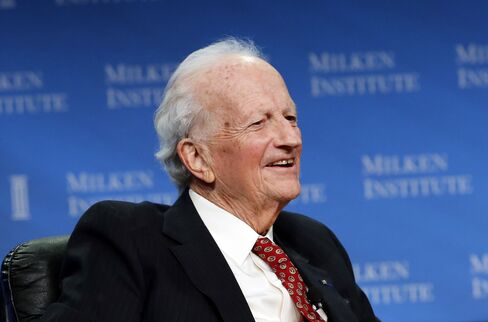 This week's deaths included a Nobel Prize-winning economist who taught at the University of Chicago; a German art collector who kept a secret stash of prized works stolen from Jews by the Nazis; and a former heavyweight boxing champion and longtime friend of Muhammad Ali. Below are summaries of these and other obituaries from the past week.
Gary Becker, 83, was a Nobel Prize-winning professor of economics and sociology at the University of Chicago. He was best known for applying economic analysis to areas of everyday life such as crime, education and marriage. Died May 3 in Chicago following a long illness.
Cornelius Gurlitt, 81, was a German art collector who inherited a secret trove of more than 1,400 paintings and drawings the Nazis confiscated from Jews during Adolf Hitler's rule. The artwork included pieces by Pablo Picasso, Henry Matisse and Paul Gauguin. Died May 6 at his home in Munich.
Jimmy Ellis, 74, became the World Boxing Association heavyweight champion in 1968 when he won a 15-round decision over Jerry Quarry. He and Muhammad Ali worked out at the same gym, became sparring partners, and remained friends in retirement. Died May 6 at Baptist Health Louisville hospital in Kentucky after suffering from a form of dementia common to boxers.
Elena Baltacha, 30, was formerly the No. 1 women's professional tennis player in Britain. Born in Ukraine and raised in the U.K., she won 11 singles tournaments and broke into the sport's top 50 ranking in 2010. Died May 4 of liver cancer.
Melville "Mickey" Straus, 75, a onetime security analyst at Donaldson Lufkin & Jenrette, who formed Straus Asset Management LLC in 1998, overseeing $200 million as of 2012. His passion for the arts led him to raise money for cultural institutions and serve as chairman of New York's American Ballet Theatre and, later, Guild Hall in East Hampton, New York. Died May 1 of complications from a brain tumor at his home in Manhattan.
Efrem Zimbalist Jr., 95, played the stoic and dignified agent who always got his man in the television series "The F.B.I," which ran from 1965 to 1974 and made him a household name in the U.S. He previously was cast as a private eye in "77 Sunset Strip," broadcast for six years ending in 1964. Died May 2 at his ranch in Solvang, California.
James Oberstar, 79, was a former chairman of the House Transportation and Infrastructure Committee who pushed to implement Amtrak as a national rail system. The Minnesota Democrat, who was first elected in 1974 and sat on the House transportation panel for 36 years, was viewed as an expert on aviation, shipping and infrastructure. Died May 3 at his home in Potomac, Maryland.
Farley Mowat, 92, was one of Canada's best known authors and an environmentalist. Several of his books, including "Never Cry Wolf" and "Snow Walker," were made into feature films. Died May 6.
Lynn Williams, 89, led the United Steelworkers from 1983 to 1994, when the industry was hemorrhaging jobs in North America. He was the first Canadian to lead the USW, whose members mostly work in the U.S. and Canada. Died May 5 in Toronto after suffering from Parkinson's disease.
Herb Lotman, 80, was the founder of Keystone Foods, which developed a system for mass-producing the frozen hamburgers sold by McDonald's Corp. Under his leadership for the past 40 years, the West Conshohocken, Pennsylvania-based company became a global enterprise with about $5 billion in annual revenue. Died May 8 of complications from heart disease.
Lawrence T. Williams, 59, was the head of the Bank of Guyana since 2005. During the 2008 global financial crisis, Guyana's central bank removed liquidity from the banking system while other countries had to pump funds in. Died May 7 in a Georgetown, Guyana, hospital following a long battle with cancer.