Beijing's New Mission: Engineering Better Baby Formula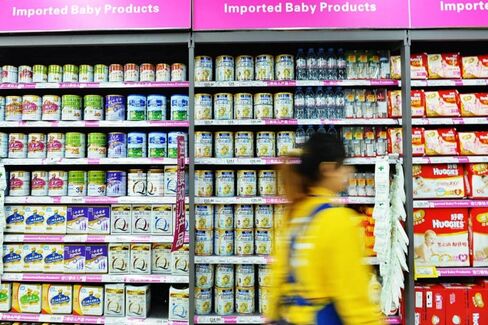 Beijing's city government has taken on a new and novel mission: improving baby formula. An official from the Beijing Science and Technology Commission this week shared with China Daily its $1.6 million budget for a newly launched program to "study the ingredients and active constituents of the breast milk of Chinese mothers" and to create a "breast milk database" for scientists and nutritionists to reference in developing formulas.
"The nutrition in baby formula can never reach the level of breast milk," Chen Lijun, deputy general manager of Beijing Sanyuan Foods, told the newspaper. "We can only try our best to make it similar." The Beijing-based company is collaborating directly with the local government on the research project.
One might wonder whether the question of nutritional value is really the main issue. Melamine-laced baby formula manufactured by a domestic company in 2008 sickened more than 300,000 babies; gave more than 6,240 babies kidney stones, a very rare condition in infants; and resulted in at least six deaths.
Since then, foreign-made baby formula has become hotly sought-after in China. Last year, a new law barred travelers from carrying more than two 2-pound cans each from Hong Kong into the mainland. In London, a sharp uptick in demand for baby formula from Chinese tourists has led some shops to ration how much formula each customer can purchase at a time.
Another aim of the project, as the commission official confided to China Daily: "boost domestic dairy brands." As Wu Guangchi, a child nutrition researcher, explained: "We understand consumers' concern, but the public can rest assured that the quality of domestic formula products is safe, as the government is paying great attention."
Before it's here, it's on the Bloomberg Terminal.
LEARN MORE