Jack White's Vinyl Hologram Pushes Retro Records Into the Future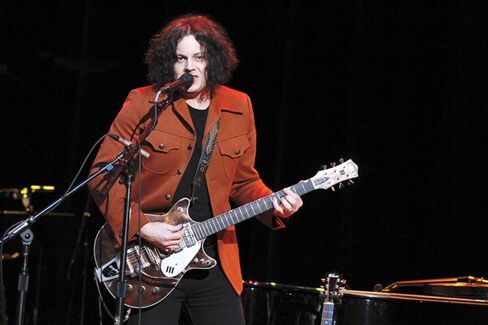 Who says there's no room for innovation in the long-playing record? Jack White's new album, Lazaretto, will push the boundaries of vinyl with such never-before-seen features as a floating holographic angel.
The move capitalizes on a renewed interest in vinyl. The medium has seen 144 percent growth in the last four years, driven in part by nostalgia for physical objects in a digital age. In a video released Wednesday, White and Third Man Records executive Ben Blackwell detailed all the futuristic touches pressed into the 12-inch surface of what they call the "ultra LP."

http://www.youtube.com/embed/i-8B-_Jq2ro

Here's the breakdown:
• Side A plays from the inside to the outer edge, which has a locked groove that repeats infinitely. (The Beatles' Sgt. Pepper had a famous locked groove on the inside of side B.)
• Hidden songs can be played through the paper labels on both sides.
• Those under-label tracks play at 78 rpm on side A and 45 rpm on side B, making Lazaretto possibly the first album to have three speeds.
• A matte black finish on the B side gives it the "appearance of an un-played 78 rpm record."
• Dual-groove technology lets listeners play the acoustic or electric version of the intro for Just One Drink, depending on where they place the needle.
The pièce de résistance is the hologram etched into the dead wax of side A by the artist Tristan Duke. "We had a lot of choices of what would be the first holograph to be on a record," White says. "We thought an angel would be a good place to start, since it's also a good place to end."
Lazaretto can be preordered for $20 before its official drop on June 10.
Before it's here, it's on the Bloomberg Terminal.
LEARN MORE