Tudor's Jones Says to Sell U.K. Gilts During Late Summer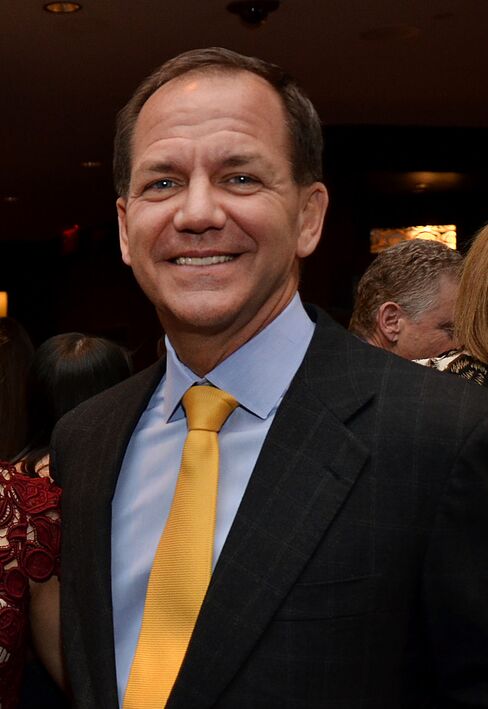 May 5 (Bloomberg) -- Paul Tudor Jones, founder of the $13.6 billion Tudor Investment Corp., said macroeconomic investing is "boring" as central banks keep interest rates depressed for long periods of time.
"What we desperately need is a macro doctor to prescribe central bank Viagra because otherwise it's going to continue to be somewhat dull," said Jones, equating an increase in interest rates to Pfizer Inc.'s blue pill for erectile dysfunction.
Managers such as Jones, 59, bet on macroeconomic trends by trading bonds, currencies, commodities and stocks. The firms struggled in the first quarter as some of the trades that worked last year such as advances in Japanese equities and the U.S. dollar, reversed.
Tudor, speaking at the 19th annual Sohn Investment Conference in New York, said that with 10-year Treasury note yields trading in such a tight range, volatility is extremely low, making it difficult to profit from trading bonds. Yields have traded in a range of about 25 basis points, or 0.25 percentage point, since Jan. 24, the smallest range in at least a decade, data compiled by Bloomberg show.
Brazil Forecast
Michael Novogratz, the principal of Fortress Investment Group LLC, said earlier at the conference that volatility was at "generational lows" and stocks in the U.S. and Europe also haven't moved significantly. He said that Brazilian assets, particularly equities, will rally because Brazil's President Dilma Rousseff will lose her election bid being held in October.
Jones said one potential money maker will be to sell U.K. gilts in late summer. The U.K. is expected to raise interest rates in December and government bonds sell off about five months before a first rate hike, on average, he said.
"Sometime in late summer, gilts are probably a decent sale," Jones said. The time to sell U.S. Treasuries is not until a year from now, he said.
He founded Greenwich, Connecticut-based Tudor in 1980.
To contact the reporter on this story: Kelly Bit in New York at kbit@bloomberg.net
To contact the editors responsible for this story: Christian Baumgaertel at cbaumgaertel@bloomberg.net Pierre Paulden, Josh Friedman