Consumer Spending Surges on Health Care, and Wages Rise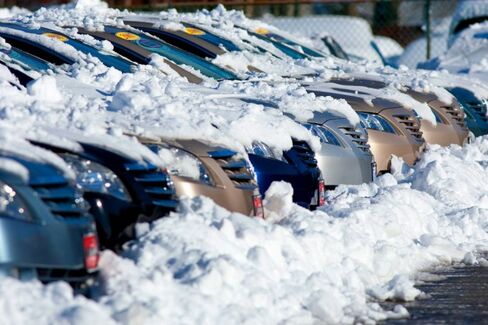 A day after data showed that the U.S. economy went into a deep freeze in the first quarter, new numbers suggest consumers made up for it in a big way once the weather improved. Household purchases rose 0.9 percent in March, the most since August 2009, when the economy was first emerging from recession. That's on top of better spending data from February, when purchases increased 0.4 percent.
Spending rose on cars, health care, utilities, and services. This is in line with the better-than-expected consumption data buried in the bad GDP number from Wednesday. Health-care spending is particularly strong. In the first quarter it grew 0.9 percent, the biggest increase since 1980. A lot of this seems to be driven by low-income people gaining insurance through expanded Medicaid coverage under Obamacare. Enrollment is surging in a number of states, including Tennessee, Florida, Idaho, and Kentucky.
Incomes also rose 0.5 percent, boosted by higher wages and salaries. Americans' pay increased about $42 billion in March compared with February. A number of industries increased their payrolls significantly: Manufacturing payrolls rose $7.0 billion, service-sector payrolls jumped $31.8 billion.
That could lead to a good-size bump in the number of jobs created in March when the data are revised as part of tomorrow's jobs report. Last month the government reported payrolls increased 192,000 in March, a decent number, but not great.
Before it's here, it's on the Bloomberg Terminal.
LEARN MORE