Voting Sterling Out Is the 'Nuclear Option' for NBA Owners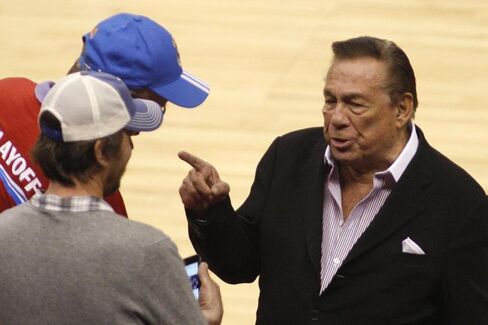 When NBA commissioner Adam Silver speaks later today, he will probably issue the maximum available penalty to Los Angeles Clippers owner Donald Sterling: an indefinite suspension and a fine of either $1 million or $2.5 million, depending on how he interprets the league's rules.
Going farther and terminating Sterlings ownership—the so-called nuclear option—isn't likely, even given the universal condemnation and sordid history of Sterling. Stripping an owner of his team requires approval of three-quarters of the league's owners. That's an awfully high bar to clear.
Dallas Mavericks owner Mark Cuban, who is about as forward-thinking as they come, has already expressed hesitance about voting Sterling out. Cuban invokes the "slippery slope" argument: "I think you've got to be very, very careful when you start making blanket statements about what people say and think, as opposed to what they do. It's a very, very slippery slope."
Cuban is the only owner saying this at the moment, but there's a good chance at least a quarter of the others are thinking it. Throwing out Sterling would set a precedent for confiscating a valuable asset on the basis of someone having expressing taboo thoughts and opinions. While it's unlikely that any owner will soon match Sterling for ugly behavior, that's not a proposition any will want to test.
Before it's here, it's on the Bloomberg Terminal.
LEARN MORE