The Other NRA—You Know, for Restaurants—Goes to Washington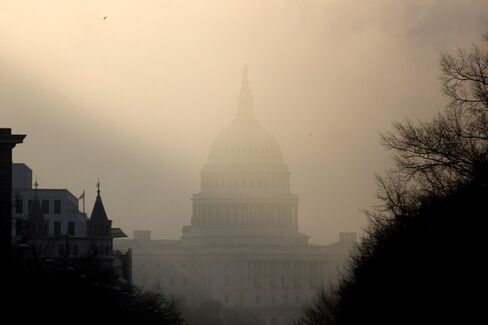 Members of the other NRA—that would be the National Restaurant Association—are gathering in Washington today and tomorrow to lobby Capitol Hill. The Public Affairs Conference (PDF), as its called, is an annual event. This year the timing is especially good: Any day now, the Senate is supposed to consider raising the federal minimum wage to $10.10 an hour (from $7.25). The NRA is dead set against the increase. It's a powerful group, representing the interests of a $680 billion industry: Chipotle, KFC, McDonald's, Starbucks, Taco Bell, as well as hundreds of other companies big and small, are members.
It's unlikely that Congress will pass a minimum wage increase this year. Still, no trade group misses a chance to press its case. The NRA is taking the opportunity to talk about other issues restaurant owners care about. It's pushing for immigration reform and changes to the Affordable Care Act that would define full-time work as 40 hours a week rather than 30, says Scott DeFife, the NRA's head of policy and government affairs. About 700 NRA members have come to Washington to lobby this year.
The NRA has a 10-person lobbying staff and also retains outside consulting firms, says DeFife. A recent report by a restaurant workers' group that's highly critical of the NRA's lobbying efforts says the NRA has a budget of $90 million. DeFife says that's not an accurate figure, though he declines to be more specific, saying only that the NRA's budget is "far less than the SEIU's." The SEIU—Service Employees International Union—is trying to organize fast-food workers.
The NRA got some unwanted attention last month when more than 500 prominent economists signed a statement urging the federal government to reject a minimum wage increase. The New York Times reported that the NRA hadn't disclosed upfront its role in helping draft and circulate the letter. An executive there apologized and said the organization hadn't intended to hide its involvement.
The NRA has been around since 1919 but, according to its website, really became politically active in the 1980s. One of its main concerns back then: efforts to raise the federal minimum wage.
Before it's here, it's on the Bloomberg Terminal.
LEARN MORE