The Guy in the Chewbacca Suit Returns and Other Star Wars: Episode VII Casting News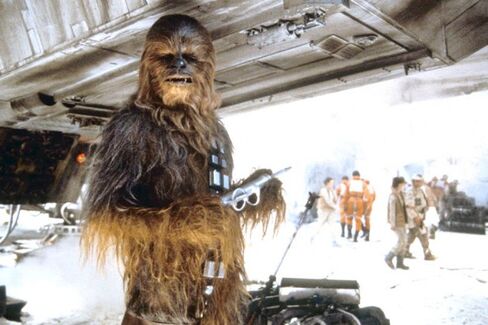 Disney has taken pains not to release many details about the eagerly awaited Star Wars: Episode VII, scheduled for release in December 2015. But Tuesday brought a huge reveal: the cast of the long-awaited movie.
Some of the names you will have known since March 2013, when Star Wars creator George Lucas blurted them out to Bloomberg Businessweek:
Asked whether members of the original Star Wars cast will appear in Episode VII and if he called them before the deal closed to keep them informed, Lucas says, "We had already signed Mark and Carrie and Harrison—or we were pretty much in final stages of negotiation. So I called them to say, 'Look, this is what's going on.'" He pauses. "Maybe I'm not supposed to say that."
Now it turns out these original cast members will be joined by Peter Mayhew (Chewbacca), Anthony Daniels (C-3PO), and Kenny Baker (R2D2). Then there are newcomers: Adam Driver of HBO's Girls, who is rumored to be playing a villain; Oscar Isaac, star of Inside Llwewyn Davis; John Boyega; Daisy Ridley; Andrew Serkis; Domhnall Gleeson; and veteran actor Max von Sydow.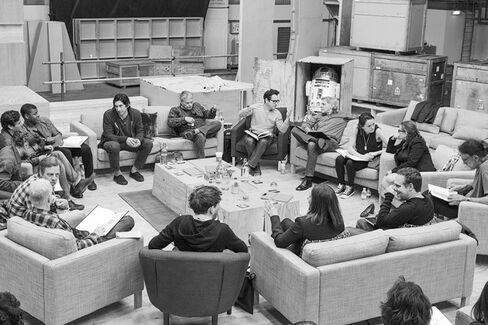 "We are so excited to finally share the cast of Star Wars: Episode VII. It is both thrilling and surreal to watch the beloved original cast and these brilliant new performers come together to bring this world to life, once again. We start shooting in a couple of weeks, and everyone is doing their best to make the fans proud," Director J.J. Abrams said in a statement. He added nothing about what the cast members will be doing.
As hungry as Star Wars fans are for any news about Episode VII, some will surely be disappointed. There was no mention of Billy Dee Williams, who played the roguish Lando Calrissian in The Empire Strikes Back and The Return of the Jedi—even after Williams made clear he was interested in reprising the role.
Star Wars lovers will be relieved, however, that there was no mention of Ahmed Best, voice of the widely reviled Jar Jar Binks character, whose presence afflicted the second trilogy. More than anything, the absence of Jar Jar gives fans new hope that Abrams will return the franchise to its original glory.
Before it's here, it's on the Bloomberg Terminal.
LEARN MORE