Clemens Fails to Settle Trainer's Steroid Defamation Case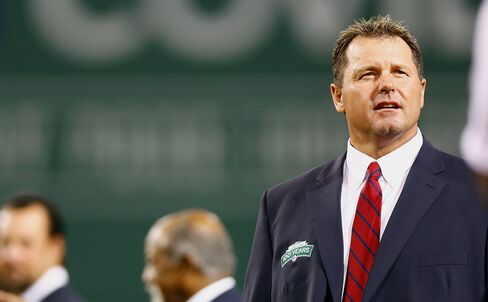 Roger Clemens and the trainer who testified in a U.S. perjury trial that he injected the ex-Major League Baseball pitcher with steroids failed in court-ordered talks to reach a settlement ending a defamation lawsuit.
Clemens today was ordered by a judge to appear in federal court in Brooklyn, New York, as part of a 2009 lawsuit in which Brian McNamee accuses Clemens of defamation for claiming he lied about the injections. Clemens, 51, was acquitted in 2012 of U.S. charges that he deceived Congress about the use of performance-enhancing drugs.
U.S. Magistrate Judge Cheryl Pollak said she "wanted to discuss settlement" and summoned Clemens, McNamee and their attorneys into a jury room to talk in private. They emerged after about an hour without a deal.
"We're moving forward with the case," McNamee's lawyer, Richard Emery, said as he left the courtroom. "We're going to litigate diligently and aggressively."
Rusty Hardin, Clemens' lawyer, declined to comment.
Yesterday, the U.S. Court of Appeals in Manhattan denied Clemens' bid to block Pollak's order that he turn over private communications to the trainer. Under the order, affirmed by another judge, Clemens had to turn over communications with public relations strategist Joe Householder and sports agent Randy Hendricks.
The Rocket
Clemens said the documents are protected under attorney-client privilege.
Lawyers for Clemens today told Pollak they had given 900 pages of documents to McNamee's lawyers while another 32,000 pages remain in dispute.
Clemens, a right-hander, pitched for the Boston Red Sox, New York Yankees and other teams during a 24-year career. He won more than 350 games and struck out more than 4,600 batters.
He was known as "The Rocket" for his fastball and willingness to challenge opposing hitters he felt might be getting too close to the plate or were otherwise taking too many liberties with what he considered his territory.
The lawsuit is McNamee v. Clemens, 09-cv-1647, U.S. District Court, Eastern District of New York (Brooklyn).