Government Study Finds 60 Percent of China's Groundwater Polluted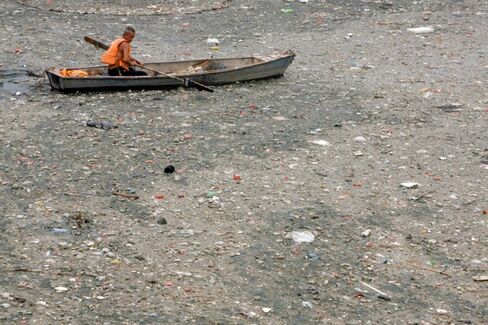 At 59.6 percent of sites monitored by the Chinese government, the groundwater quality was "very polluted" or "relatively polluted"—that is, unfit for drinking—in 2013, according to a study released on Tuesday by China's Ministry of Land and Resources.
The government tested 4,778 sites in 203 cities. The study showed that China's water quality had worsened somewhat from the previous year, when 57.4 percent of test sites were classified as polluted.
Groundwater supplies about a fifth of China's total water consumption. In the water-short north and northwest of China, groundwater accounts for 50 percent to 80 percent of water usage.
"It is imperative that the Chinese government move aggressively and assertively to combat groundwater pollution," scientists Chunmiao Zheng and Jie Liu of Peking University's Center for Water Research warned last spring in Science magazine. "This is urgent, as potable water is scarce in the most populated areas, and China cannot afford the destruction of its groundwater resources."
Zheng and Liu pointed out that China could look to the U.S.'s groundwater cleanup campaigns as an example. It wasn't all that long ago that New York State suffered a similar blight.
In the 1970s, "the groundwater contamination of the Love Canal neighborhood in New York brought groundwater protection to the American public's consciousness and the forefront of national priorities," they wrote. Today, "China should formulate and enforce strong groundwater pollution prevention and protection plans, backed by adequate financial resources" and, crucially, "strong implementation of the existing regulations."
Before it's here, it's on the Bloomberg Terminal.
LEARN MORE