Gold Advances as Ukraine Tension Fuels Haven Demand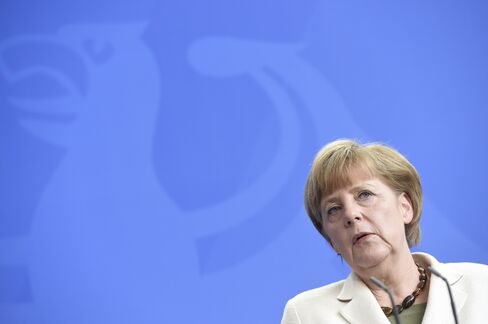 Investors are putting their faith back into gold, spurring the longest price rally in six weeks.
Futures rose for a third straight day amid reignited tension in Eastern Europe. Bullion reached a six-month high after Russia annexed Crimea last month, and then fell almost 9 percent on signs that peace would return. Hostilities this week are bringing back the gold bulls.
The metal has risen 8.2 percent this year as the conflict between Russia and Ukraine spurs traders to unwind bets on a drop, even as signs of improving U.S. economic growth push the Federal Reserve to reduce stimulus. Gold slid 28 percent in 2013, partly because the outlook for the Fed to scale back bond purchases dimmed the appeal of bullion as an inflation hedge.
"The market has gotten very nervous over this situation," Bill O'Neill, a partner at Logic Advisors in Upper Saddle River, New Jersey, said in a telephone interview. "What we're seeing here is some recent shorts, based on technical selling, have come back to cover their positions."
Gold futures for June delivery rose 0.8 percent to settle at $1,300.80 an ounce at 1:45 p.m. on the Comex in New York, a third straight gain and the longest rally since March 14. Prices climbed 0.7 percent in the previous two sessions.
Bullion jumped 70 percent from December 2008 to June 2011 as the Fed bought debt and cut rates to a record in a bid to boost the U.S. economy.
In China, volumes for the benchmark spot gold contract in Shanghai rose to a two-month high yesterday.
SPDR Holdings
Holdings in the SPDR Gold Trust, the largest exchange-traded product backed by the metal, were unchanged for a third day yesterday at 792.14 metric tons. The assets fell 41 percent last year.
On the New York Mercantile Exchange, palladium futures for June delivery rose 1.1 percent to $811.20 an ounce. Russia is the world's biggest producer of the metal used in catalytic converters to reduce automobile emissions.
Platinum futures for July delivery advanced 1 percent to $1,424.30 an ounce. The largest platinum companies said they will put their latest pay offer directly to striking South African workers, bypassing their union after talks to end the 13-week walkout failed.
Silver futures for July delivery gained less than 0.1 percent to $19.718 an ounce on the Comex.
Before it's here, it's on the Bloomberg Terminal.
LEARN MORE